5 Healthy Cocktails you Should Try
Looking for a refreshing and healthy cocktail to enjoy? Look no further! Here are five delicious and healthy options that are sure to hit the spot. Whether you're in the mood for a fruity spritz, a tangy paloma, a minty mojito, a crisp vodka soda, or a classic margarita, there's something on this list for everyone. These cocktails are made with fresh ingredients and are lower in calories and sugar than many traditional mixed drinks, making them a healthier choice for those looking to watch their intake. So why wait? Mix up one of these tasty cocktails and cheers to your health!
Five Healthy Cocktails
Here are five healthy cocktails you might enjoy trying:
Spritz: Combine equal parts white wine, club soda, and Aperol or Campari. Add a slice of orange or grapefruit for garnish.
Paloma: Combine 1.5 ounces of tequila, 1 ounce of grapefruit juice, and 0.5 ounces of lime juice in a shaker with ice. Shake well and strain into a glass filled with ice. Top with club soda and garnish with a slice of grapefruit.
Sparkling Berry Mojito: Muddle a handful of fresh berries (such as strawberries, raspberries, or blackberries) with a splash of lime juice and a few mint leaves in the bottom of a glass. Add ice and pour in 1.5 ounces of white rum and a splash of grenadine. Top with sparkling water and garnish with a sprig of mint.
Vodka Soda: Combine 1.5 ounces of vodka and 4 ounces of club soda in a glass filled with ice. Add a squeeze of fresh lemon or lime juice and a few slices of fruit for flavor.
Margarita: Combine 1.5 ounces of tequila, 1 ounce of fresh lime juice, and 0.5 ounces of orange liqueur (such as Cointreau or Grand Marnier) in a shaker with ice. Shake well and strain into a glass rimmed with salt. Garnish with a slice of lime.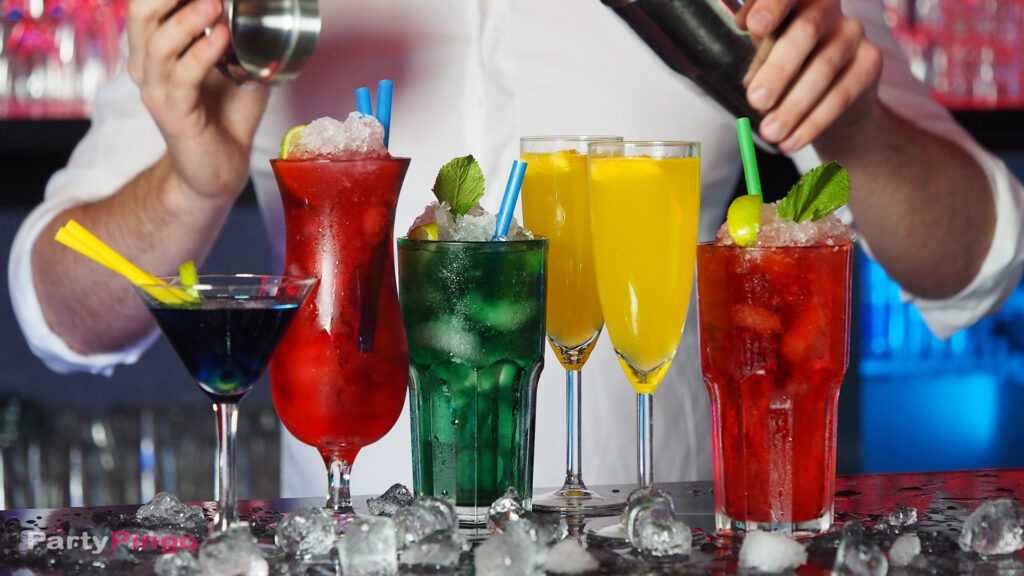 The Amount of Calories in each Cocktail
Here is the average number of calories in each of the five cocktails I listed:
Spritz: Around 110-150 calories per serving
Paloma: Around 115-155 calories per serving
Sparkling Berry Mojito: Around 100-140 calories per serving
Vodka Soda: Around 100 calories per serving
Margarita: Around 150-200 calories per serving
I hope you enjoyed learning about these five healthy cocktails! Whether you're looking to cut back on calories, reduce your sugar intake, or simply want to try something new and refreshing, these drinks are a great choice. Next time you're in the mood for a cocktail, give one of these recipes a try and see for yourself how tasty and satisfying a healthy mixed drink can be. Remember to always drink responsibly and in moderation, and have fun experimenting with different ingredients and flavors to find the perfect healthy cocktail for you!
Disclaimer:
Please remember to drink responsibly! This post isn't meant to make you sick due to the over-consumption of alcohol. PartyPingo does not encourage irresponsible drinking of any kind. Stay safe, everyone!
If you enjoyed our content, please share it with others or give us some feedback and let us know how we can make it better!
Post contains Affilita Links