Avengers Infinity War Drinking Game
Thanos wipes out half of all alcohol supplies! :-O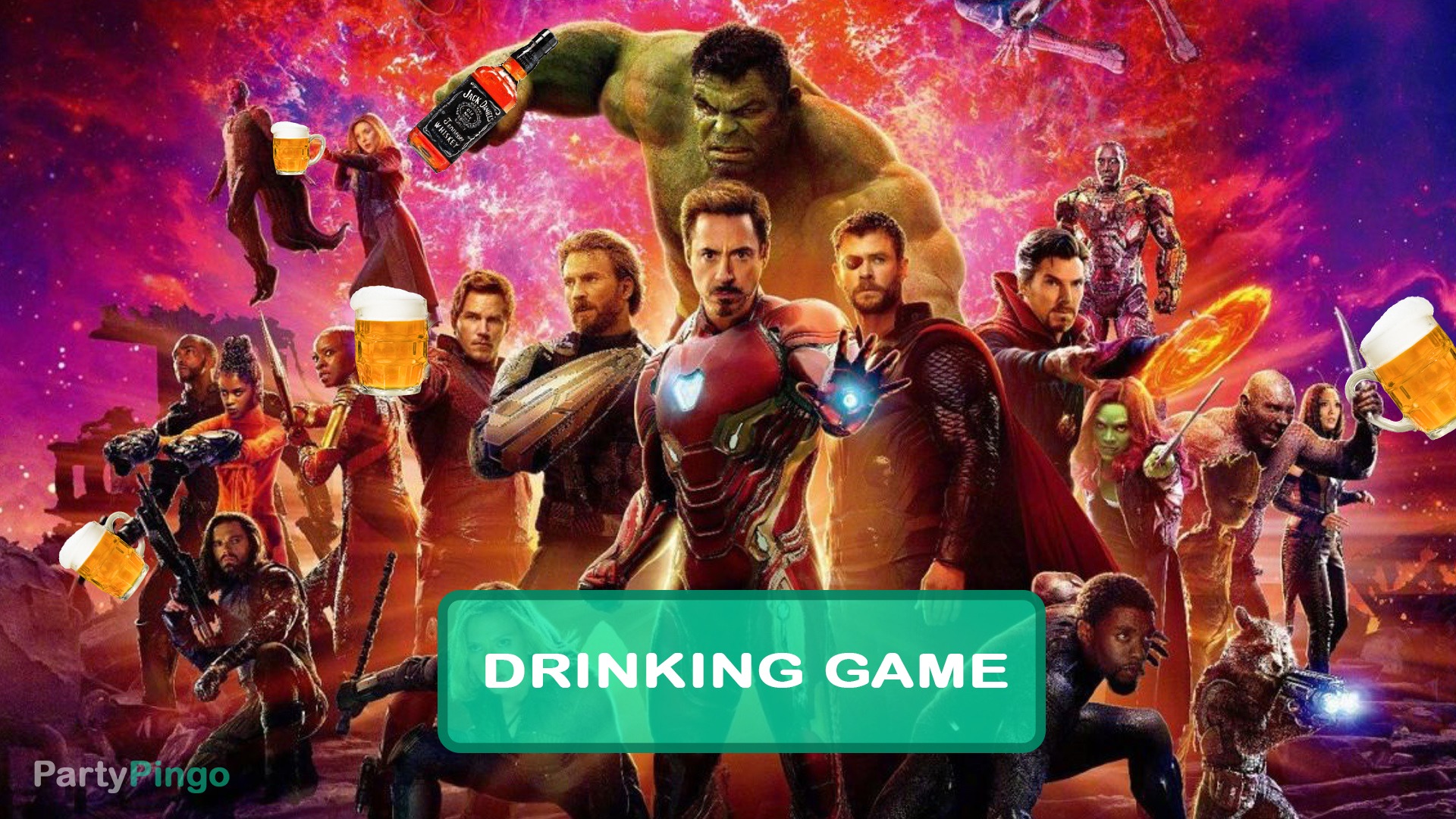 Avengers Infinity War Drinking Game
Short about the movie
Iron Man, Thor, the Hulk and the rest of Avengers unite to fight their most powerful enemy so far – the evil Thanos. On a mission to collect all six Infinity Stones, Thanos plans to use these stones to apply their plan to bring balance to the universe. The fate and existence of the planet itself has never been more uncertain as everything Avengers have fought for has led to this moment.
You need
Avengers Infinity War
A Bunch of Beer! (Enough to beat the Infinity Gaunlet)
Drinking Rules
Drink When:
Someone says "Half"
Someone says "Thanos"
You see a Avengers or superhero character for the first time
The movie switches between Earth and Space
A Marvel character dies
Drink 3 times when:
Thanos gets a Infinity Stone
Extra Rule
Pick a Villain or a Hero:
Everytime the villain or the hero uses his power drink!
Happy Drinking and Cheers!
28 Days Later Drinking Game
What happend?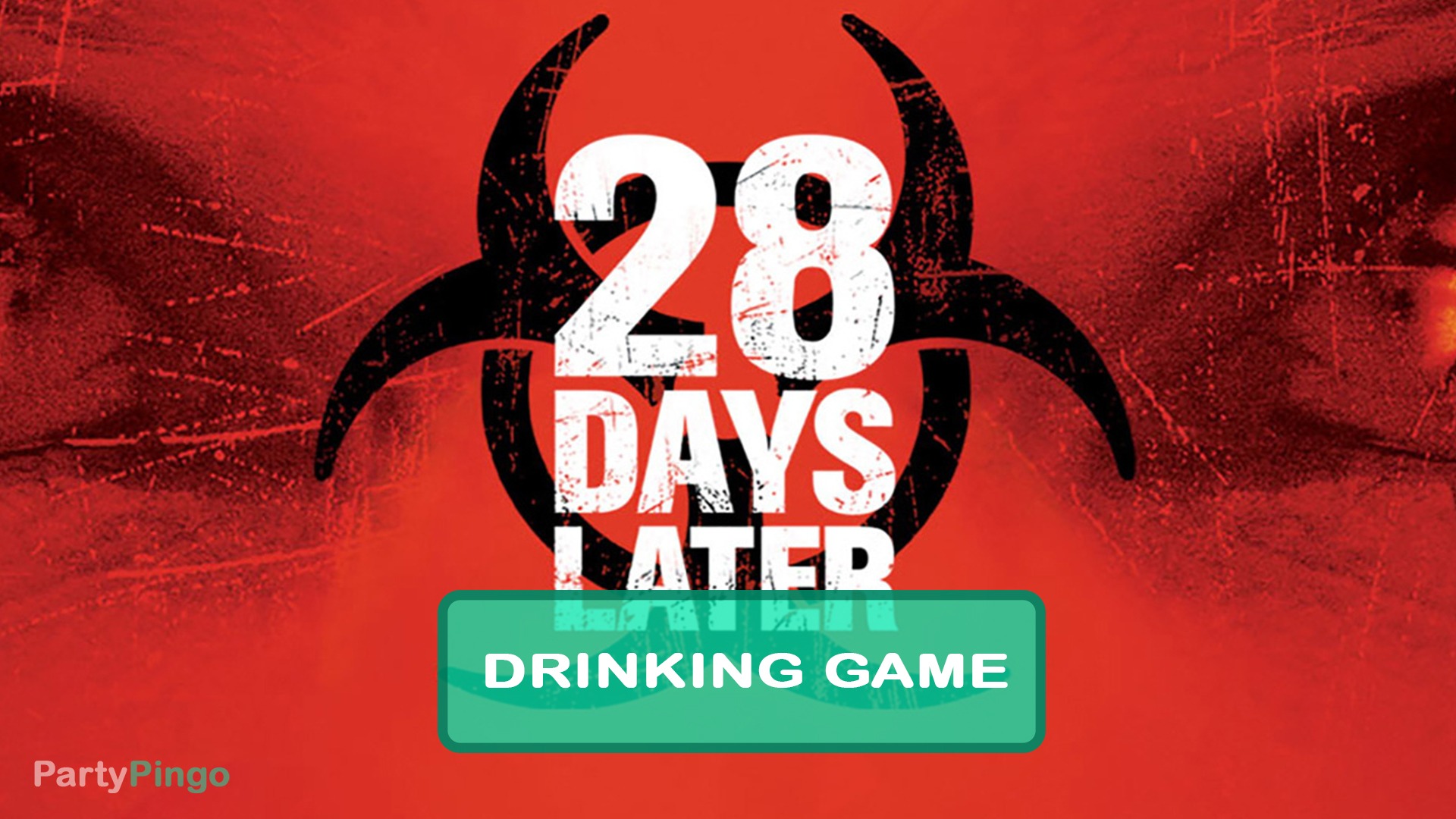 28 Days Later Drinking Game
Short about the Movie
A group of misguided animal rights activists free a caged chimp infected with the "Rage" virus from a medical research lab. When London bike courier Jim wakes up from a coma a month after, he finds his city all but deserted. On the run from the zombie-like victims of the Rage, Jim stumbles upon a group of survivors, including Selena and cab driver Frank, and joins them on a perilous journey to what he hopes will be safety.
You need
28 Days Later
Lots of Alcohol
Drinking Rules
Drink when:
Infected are mentioned
Someone pukes blood
A Infected dies
You see a product placement
Drink twice when:
Someone dies or infected (Humans only)
Happy Drinking and Cheers!