Avengers Infinity War Drinking Game
Thanos wipes out half of all alcohol supplies! :-O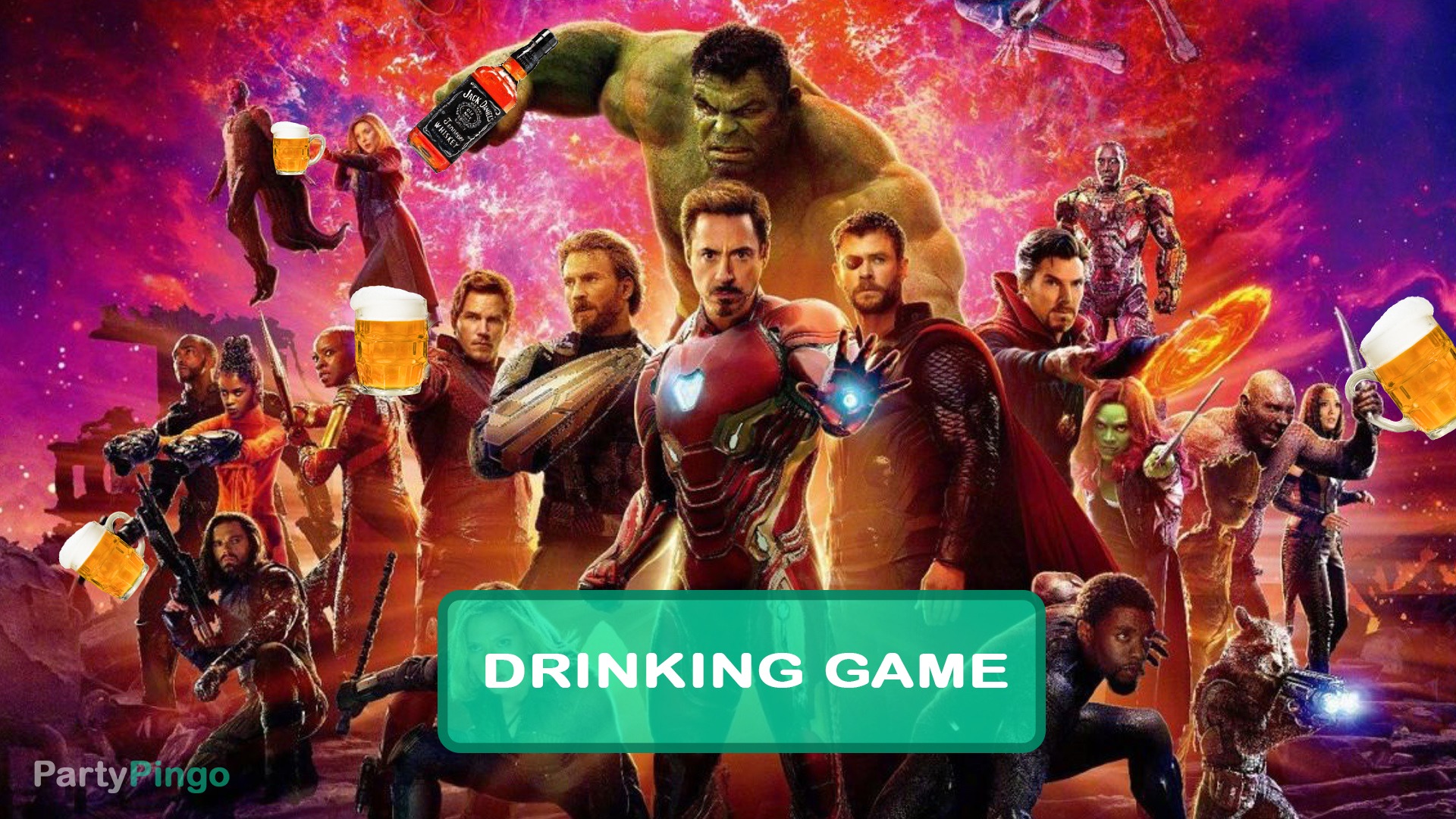 Avengers Infinity War Drinking Game
Short about the movie
Iron Man, Thor, the Hulk and the rest of Avengers unite to fight their most powerful enemy so far – the evil Thanos. On a mission to collect all six Infinity Stones, Thanos plans to use these stones to apply their plan to bring balance to the universe. The fate and existence of the planet itself has never been more uncertain as everything Avengers have fought for has led to this moment.
You need
Avengers Infinity War
A Bunch of Beer! (Enough to beat the Infinity Gaunlet)
Drinking Rules
Drink When:
Someone says "Half"
Someone says "Thanos"
You see a Avengers or superhero character for the first time
The movie switches between Earth and Space
A Marvel character dies
Drink 3 times when:
Thanos gets a Infinity Stone
Extra Rule
Pick a Villain or a Hero:
Everytime the villain or the hero uses his power drink!
Happy Drinking and Cheers!
Addams Family Values Drinking Game
Wednesday's at that age when a young girl has only one thing on her mind.
Boys?
Homicide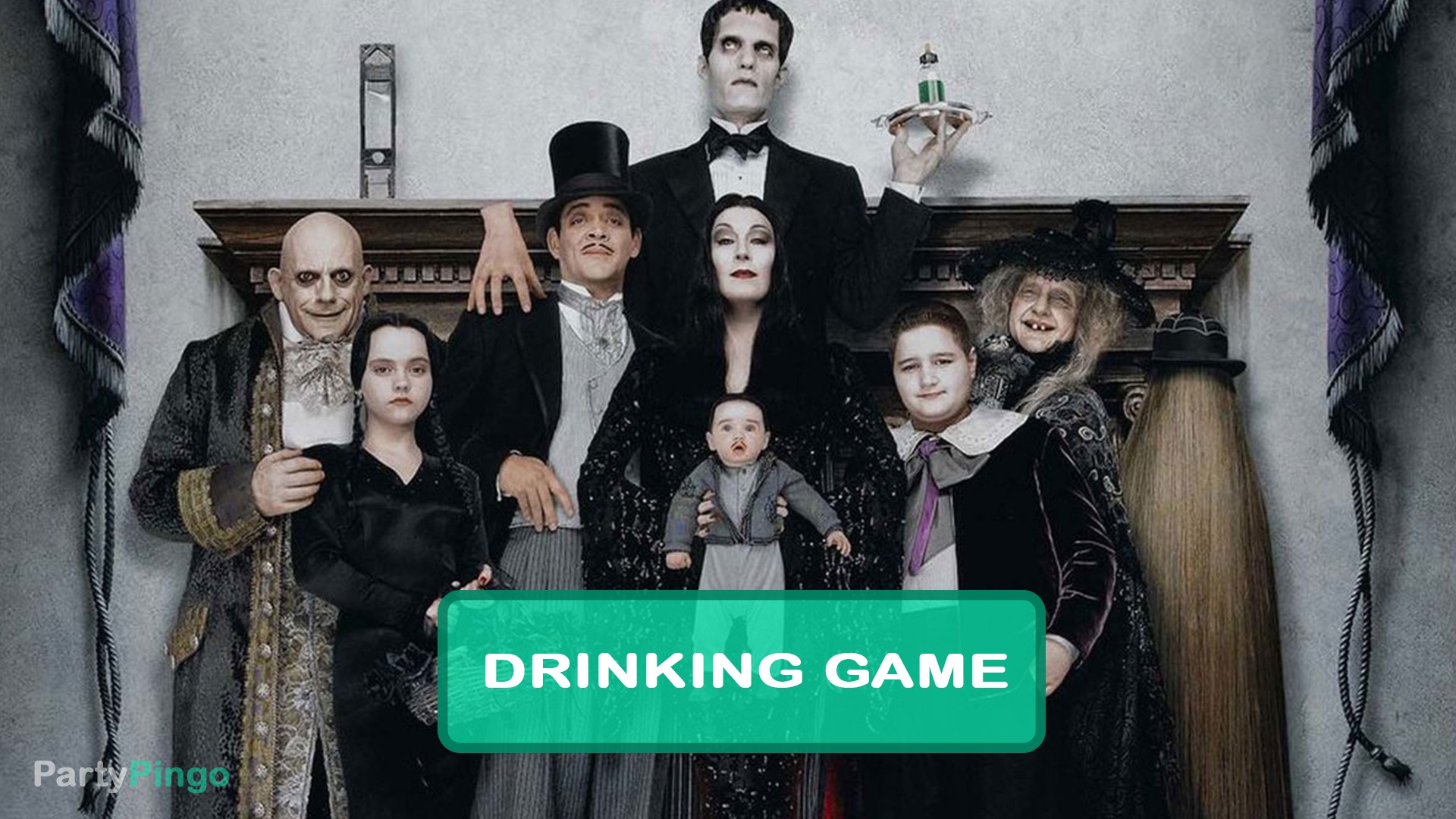 Addams Family Values Drinking Game
Short about the Movie
The members of the odd Addams Family are up to more macabre antics in this sequel. This time around, Gomez Addams and his wife, Morticia, are celebrating the arrival of a baby boy. But siblings Wednesday and Pugsley are none too happy about the new addition, and try their best to eliminate the infant. When nanny Debbie Jelinsky appears to keep the kids in line, her presence leads to an unexpected treacherous twist.
You need
Addams Family
Lots of beer
Drinking Rules
Drink when:
Someone says "Debbie"
Wednesday freaks out people
You see lighting
Someone gets hurt
Happy Drinking and Cheers!