Best Summer Drinking Games
Hey there, party people! It's your friendly neighborhood Party Expert, PartyPingo, here to share with you the best summer drinking games to play with your friends. Get ready to laugh, get rowdy, and most importantly, get your drink on! The Post contains affiliate links.
Flip Cup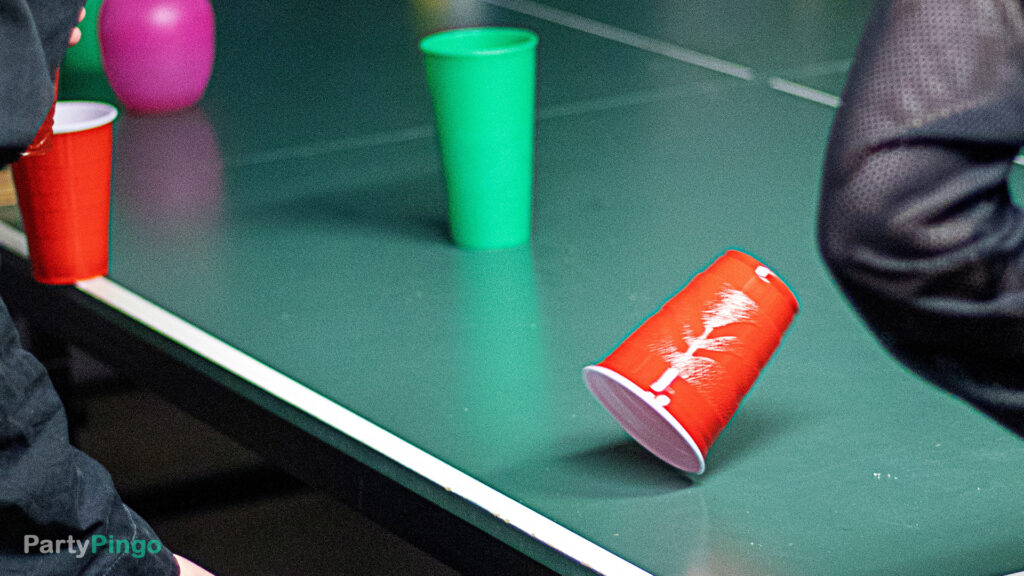 This classic game never gets old. Split your crew into two teams and line up cups filled with your favorite beverage. The objective? To flip your cup over by tapping the rim with your fingers before the other team does. It's a race to the finish line, and the losing team has to take a shot. Bottoms up!
Beer Pong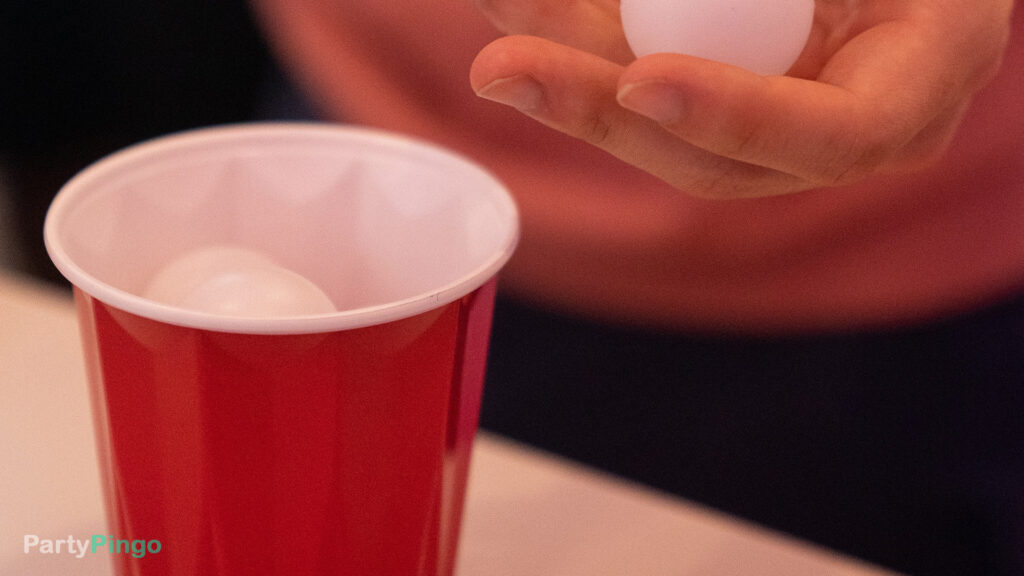 Another classic game that's perfect for summer. Set up a table, fill up some cups with beer, and aim for the opposing team's cups. If you make it in, they have to drink. But be careful, because if they sink your cup, you have to drink too. It's a game of skill, luck, and a little bit of booze.
Kings Drinking game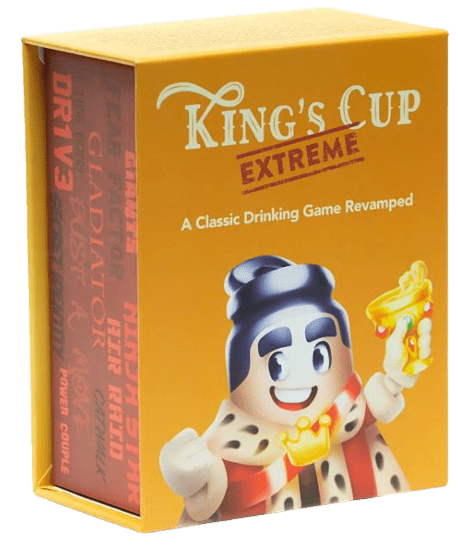 This game is not for the faint of heart. Grab a deck of cards and place them face down in a circle. Each card has a different rule attached to it, like "never have I ever" or "truth or dare." The person who draws the card has to follow the rule, and if they mess up, they have to take a drink. It's a game that's sure to get everyone laughing and having a good time.
Drunk Jenga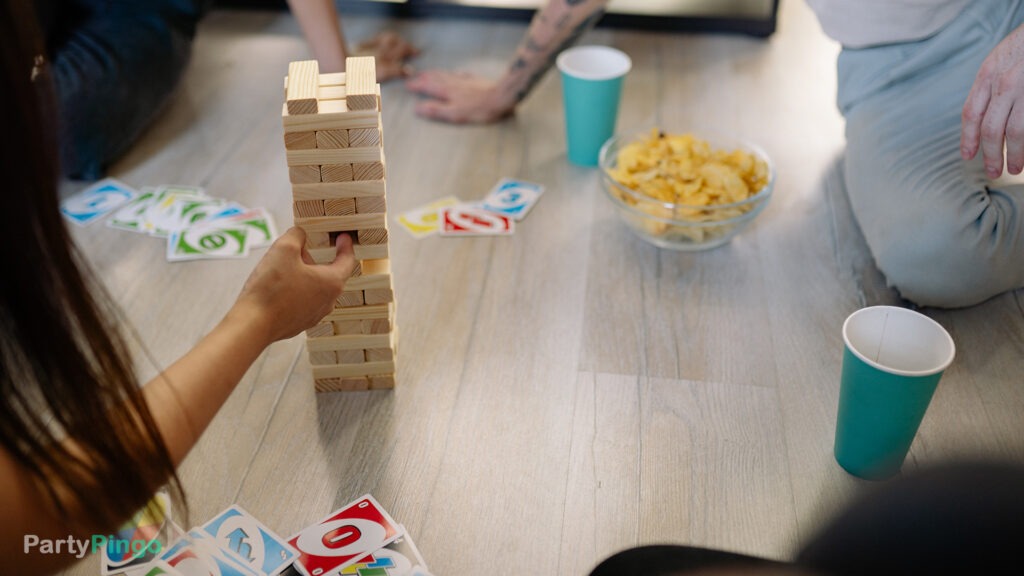 Take a classic game and add a twist – that's Drunk Jenga. Write drinking tasks on each Jenga block, like "take a shot" or "give a compliment." When someone pulls out a block, they have to complete the task before putting the block on top of the tower. It's a game that gets more challenging (and more hilarious) as the tower gets taller.
Power Hour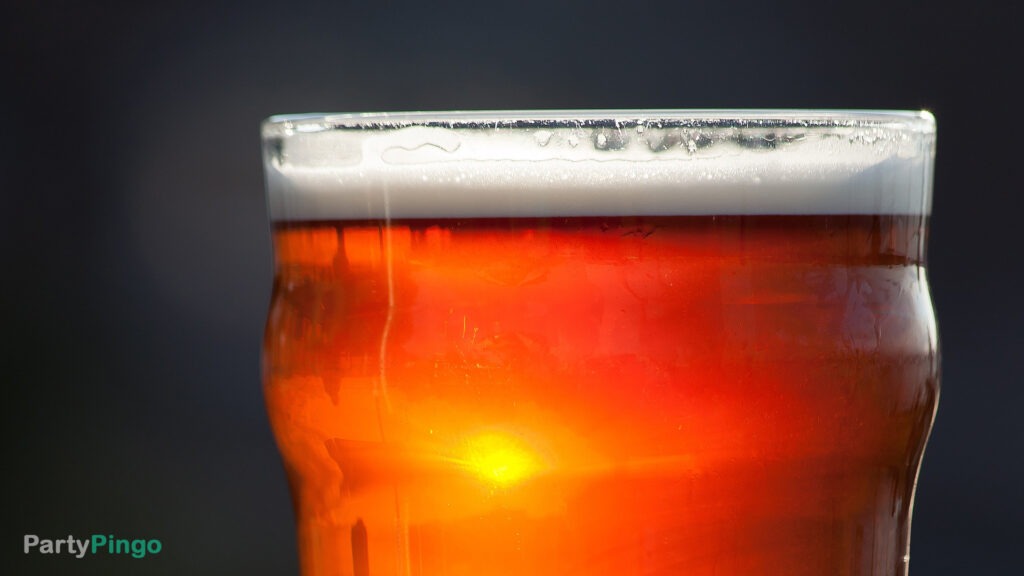 This game is not for the weak. Set a timer for one hour and take a shot of beer every minute. That's 60 shots of beer in one hour – can you handle it? It's a game that's sure to test your limits and get you feeling pretty tipsy by the end.
So there you have it, folks – the best summer drinking games to play with your friends. Remember to drink responsibly, have fun, and always have a designated driver. Cheers to a summer filled with good times and great memories!
Disclaimer:
Please remember to drink responsibly! This post isn't meant to make you sick due to the over-consumption of alcohol. PartyPingo does not encourage irresponsible drinking of any kind. Stay safe, everyone!
If you enjoyed our content, please share it with others or give us some feedback and let us know how we can make it better!
Post contains Affilite Links