Gary Vaynerchuk Drinking Game
Short about the Person
Gary Vaynerchuk commonly known as Gary Vee, is a Belarusian-American entrepreneur, author, speaker, and Internet personality.
He has always hustled. As a kid, he cut the flowers in his neighbors' yards and sold them back to those neighbors for a profit.
You need
Find any video with Gary Vee
Something to drink
Drinking Rules
Drink when:
He speaks the Truth
You feel Motivated
He says "Fuck"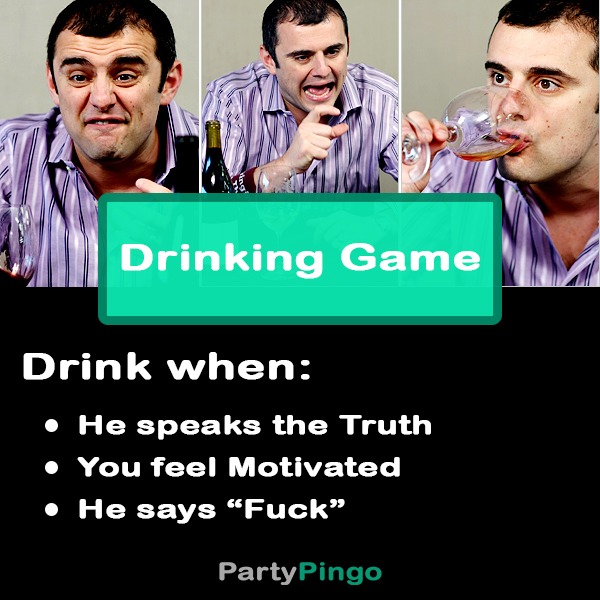 Disclaimer:
Please remember to drink responsibly! This post isn't meant to make you sick due to the over-consumption of alcohol. PartyPingo does not encourage irresponsible drinking of any kind. Stay safe, everyone!
If you enjoyed our content, please share it with others or give us some feedback and let us know how we can make it better!
Post contains Affilite Links