Unlock the Ultimate Festival Experience: 5 Essential Tips
As summer approaches, there's nothing quite like the thrill of attending a festival. If you haven't experienced the magic of a festival yet, we strongly urge you to seize the opportunity this summer. You can even venture to multiple festivals in a single year if you so desire.
1. Invest in a Quality Tent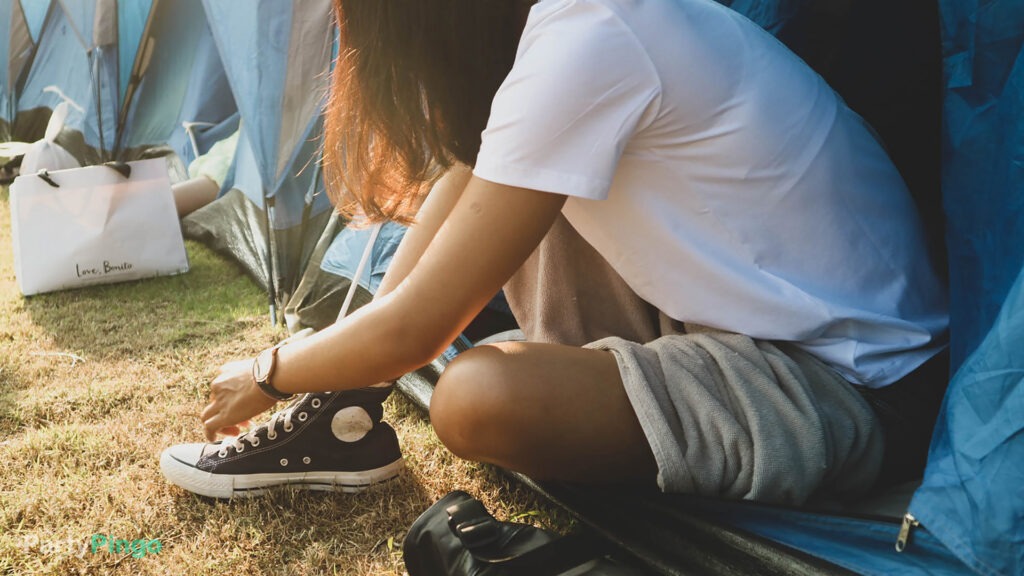 A crucial factor for an enjoyable festival experience is a reliable tent. Your ability to rest well and feel secure at night should not be underestimated. Opt for a tent that offers rainproof protection, summers also can have rainfalls. If finances are a concern, consider borrowing money to purchase a suitable tent. Remember, it's often advantageous to have more than one tent, accommodating your group comfortably.
2. Sufficient Funds Are Key
Having enough money is essential when attending a festival. You'll need funds for food, activities, and various expenses. Adequate financial preparation will elevate your festival experience. However, if money is tight, it doesn't mean you can't attend a festival. In such cases, it's crucial to manage the funds you have carefully, as festivals can be susceptible to theft.
3. Prepare for Changing Weather
Given Europas unpredictable summer weather, it's wise to pack both warm and dry clothing for the festival. Waterproof garments are especially valuable, ensuring you stay dry even during unexpected rain showers. Getting soaked without dry clothes can dampen the fun, so come prepared for any weather scenario.
4. Establish Meeting Points with Friends
In the vibrant festival atmosphere, it's easy to lose track of your friends. Avoid this by agreeing on specific meeting points at regular intervals. Although most people have smartphones, unpredictable situations can arise at festivals, including lost belongings or limited network coverage. Regularly agreeing on meeting spots ensures you can reconnect and enjoy the festival together.
5. Protect Your Valuables
The festival environment carries a risk of theft. Leaving your valuables unattended increases the likelihood of loss. We strongly advise against storing valuables in your tent or other vulnerable locations. Take great care of your belongings and bring only what you truly need to mitigate risks.
Conclusion
Prepare yourself for the ultimate festival experience with these five indispensable tips. Invest in a reliable tent, securing a comfortable and safe resting place. Ensure you have sufficient funds to fully enjoy the festival's offerings. Pack appropriate clothing for changing weather conditions, including waterproof gear. Establish designated meeting points with your friends to avoid getting separated in the crowd. Finally, safeguard your valuables and minimize the risk of theft by not bringing unnecessary items. With these tips in mind, you're ready to embark on an unforgettable festival adventure, creating cherished memories that will last a lifetime.
Disclaimer:
Please remember to drink responsibly! This post isn't meant to make you sick due to the over-consumption of alcohol. PartyPingo does not encourage irresponsible drinking of any kind. Stay safe, everyone!
If you enjoyed our content, please share it with others or give us some feedback and let us know how we can make it better!
Post contains Affilite Links