What Are Some Great 2-Person Drinking Games?
Most of us grow up learning how to drink in large social settings. Usually, we pick it up at some cool kids' parties after school while their parents are out. As you grow older and wiser, you tend to grow better drinking habits around different crowds. I found myself gravitating more towards smaller groups of people and sometimes even just my girlfriend.
I remember many nights in college when it was just my boys and me looking for some fun during the middle of the week. I then found myself just my girlfriend and me sometimes on vacation looking for a way to enjoy a good drink. This brings up the question, "Are there any good 2 person drinking games out there that are worth the time or money?"
And the answer to that is of course. The drinking industry is always looking for great ways to help make drinking more fun and sociable. Here are some of our top favorite 2 person-drinking games.
Post contains affiliate links
1. Battle Shots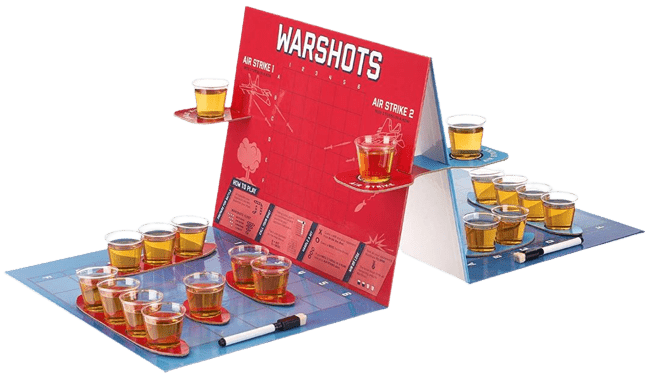 Battle Shots is a great two-player drinking game. It takes the best of BattleShip that we all love and incorporates a drinking aspect into it. What more fun than sinking your friend's ship while forcing him to down a shot. As you continue playing you get more and more excited about blowing up your opponent's face. Physically and Mentally. An excellent game for the competitive couple.
2. Tic-Tac-Toe Shots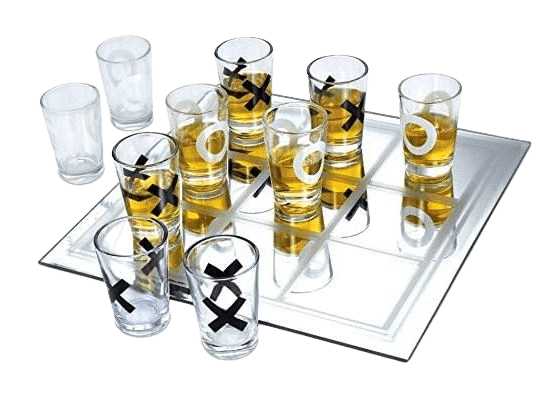 What a simple way to spin one of the most renounced childhood games into a wicked adult drinking game. Play Tic-Tac-Toe; instead of O's and X's, you can use shot glasses. Now it's up to you guys depending on what type of night you want to set the rules. If you want a wild night you can make the loser take all the shots of his corresponding symbol. Or if you want to take your time you can play for one shot each. A great way to spin a simple classic into a drinking sensation.
Get your Tic-Tac-Toe Shots set here!
3. Drink-A-Palooza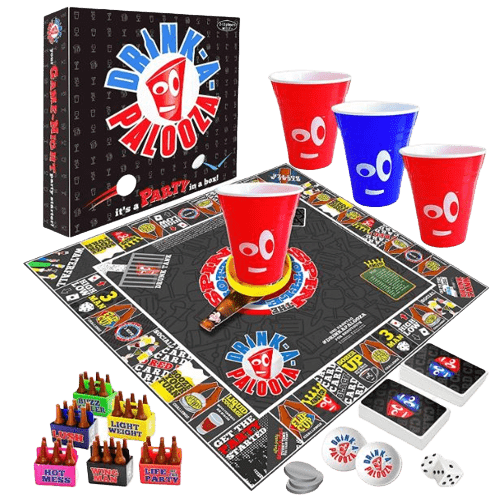 Now, typically this game is usually played by larger groups of people. But it is also designed to fit just two players. The great thing about Drink-A-Palooza is that it isn't just one drinking game. It takes the best of all the drinking game classics and combines them into one big monopoly board game fused into a drinking game. Enjoy classics like beer pong, kings cup, and flip cup while downing shots left and right. Perfect for any party and for a typical Thursday night with your significant other or bro.
Get your Drink-A-Palooza Drinking Game here!
Disclaimer:
Please remember to drink responsibly! This post isn't meant to make you sick due to the over-consumption of alcohol. PartyPingo does not encourage irresponsible drinking of any kind. Stay safe, everyone!
If you enjoyed our content, please share it with others or give us some feedback and let us know how we can make it better!
Post contains Affilite Links