House of the Dragon Drinking Game
Short about the series
It portrays the beginning of the end of House Targaryen, the events leading up to and covering the Targaryen war of succession, known as the "Dance of the Dragons."
This Series is fire so far!
8 out of 10.
You need
Drinking Rules
Drink when:
You see a dragon
Someone says "Queen"
A house name is mentioned
Someone says "King"
Someone dies
Happy Drinking and Cheers!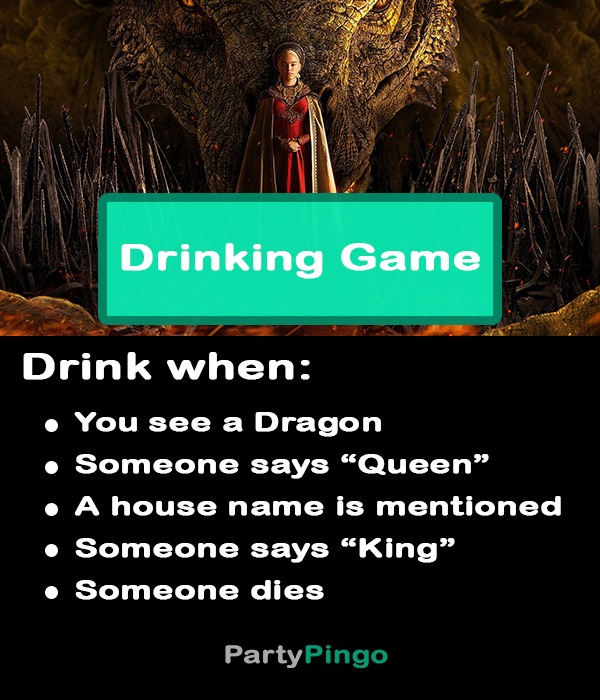 Disclaimer:
Please remember to drink responsibly! This post isn't meant to make you sick due to the over-consumption of alcohol. PartyPingo does not encourage irresponsible drinking of any kind. Stay safe, everyone!
If you enjoyed our content, please share it with others or give us some feedback and let us know how we can make it better!
Post contains Affilite Links