Morbius Drinking Game
Short about the Movie
Dangerously ill with a rare blood disorder and determined to save others from the same fate, Dr. Morbius attempts a desperate gamble. While it seems to be a radical success at first, the darkness inside of him is soon unleashed.
You need
Morbius
Something to drink
Drinking Rules
Drink when:
Someone says, "Michael"
You see bats
Someone dies
There is slow motion
Michaels pupils changes
Chug your Drink when:
Happy Drinking and Cheers!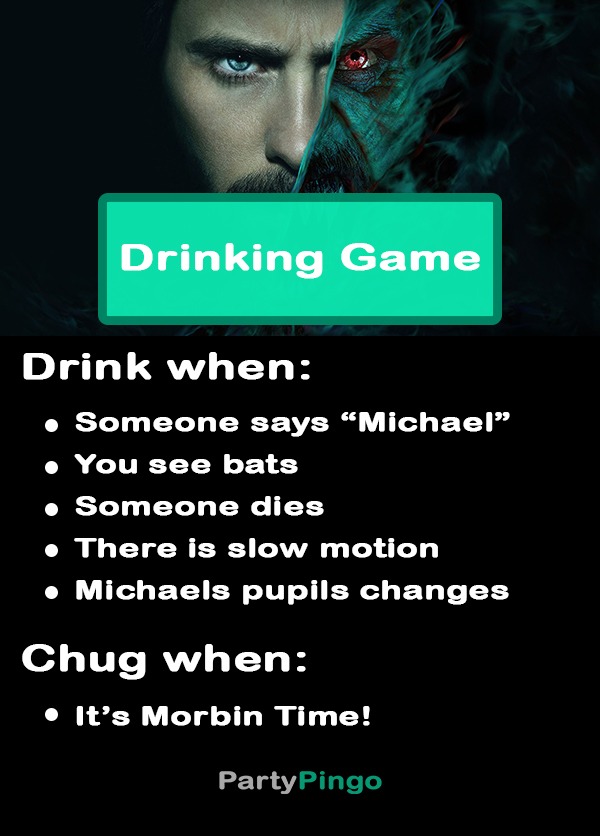 Disclaimer:
Please remember to drink responsibly! This post isn't meant to make you sick due to the over-consumption of alcohol. PartyPingo does not encourage irresponsible drinking of any kind. Stay safe, everyone!
If you enjoyed our content, please share it with others or give us some feedback and let us know how we can make it better!
Post contains Affilite Links