Ultimate Packing List for a Festival
Have you packed yet?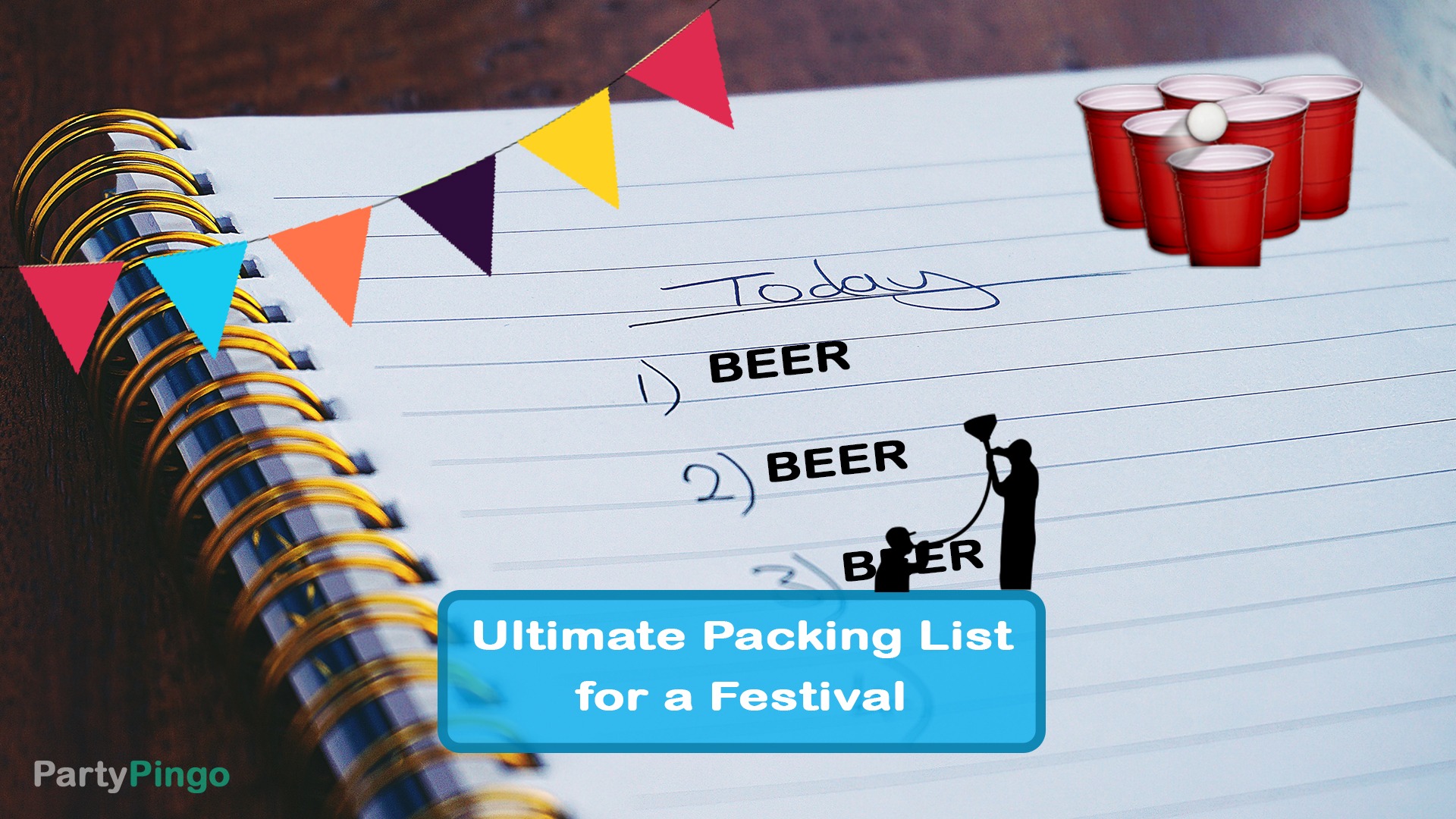 Ultimate Packing List for a Festival
When you go to a festival and have to live in a festival place, you should think about living in the middle of nature. A festival can be tough and tough, especially for people who are at the festival for the first year. Therefore, it is a good idea to have packed all the essentials to get a more comfortable festival – and thus a more fun festival. Use our packing list, which includes all the most needed, as well as alternative equipment that can provide a more enjoyable festive season.
The most necessary festival equipment that one should remember
Tent
Sleeping bag
Air madras
Camping chairs
Clothes
Pavilion
The Ticket
Hygiene Products for your Festival Toilet Bag
Hand sanitizer
Wet wipes
Toothbrush and Toothpaste
Deodorant
Medicin – Allergy, Painkillers ect.
Condoms
Shampoo
Tampons
Contact lenses if you are using such
Earplugs for the heavy and noisy concerts
Sunscreen
Toilet paper isn't a bad idea
Food for thought – Food packing for a Festival Week
If you want to live off the food that can be bought at a festival, it quickly becomes an expensive pleasure. That is why we have also made a list of the food that you can bring to the festival – and thus does not require cooling. In the list you will also find snacks and snacks.
Canned fish: Mackerel or tuna on bread is always great
Nuts: Nuts are the perfect snack at the festival
Bread: Can be eaten with canned fish.
Fruit and vegetables. Here you get a lot of nutrition, and fruits and vegetables can easily last a week without cooling down. Various fruits and vegetables that can be eaten without preparation are Apples, Pears, Bananas, Oranges and Carrots.
Biscuits and cookies – although not the healthiest, it fills the stomach with wheat and oats, which is good against the alcohol.
The Entertainment Packing List
Speakers
Beer bong
Playing cards
Football or soccer ball
Beer and other alcohol
All the Practical
Credit card or cash
Phone
Sunglasses
Powerbank
Charger
Camera – Can also be your phone
Duct tape
Flashlight
Are we missing something on the package list? Then leave a comment
If you believe that we have forgotten or overlooked any equipment or anything, please leave a comment. Of course, good comments are added to the list on an ongoing basis. Back there is nothing else to say but good festival!
How to keep your Drinks Cold on a Festival
Nothing better than Cold Beer!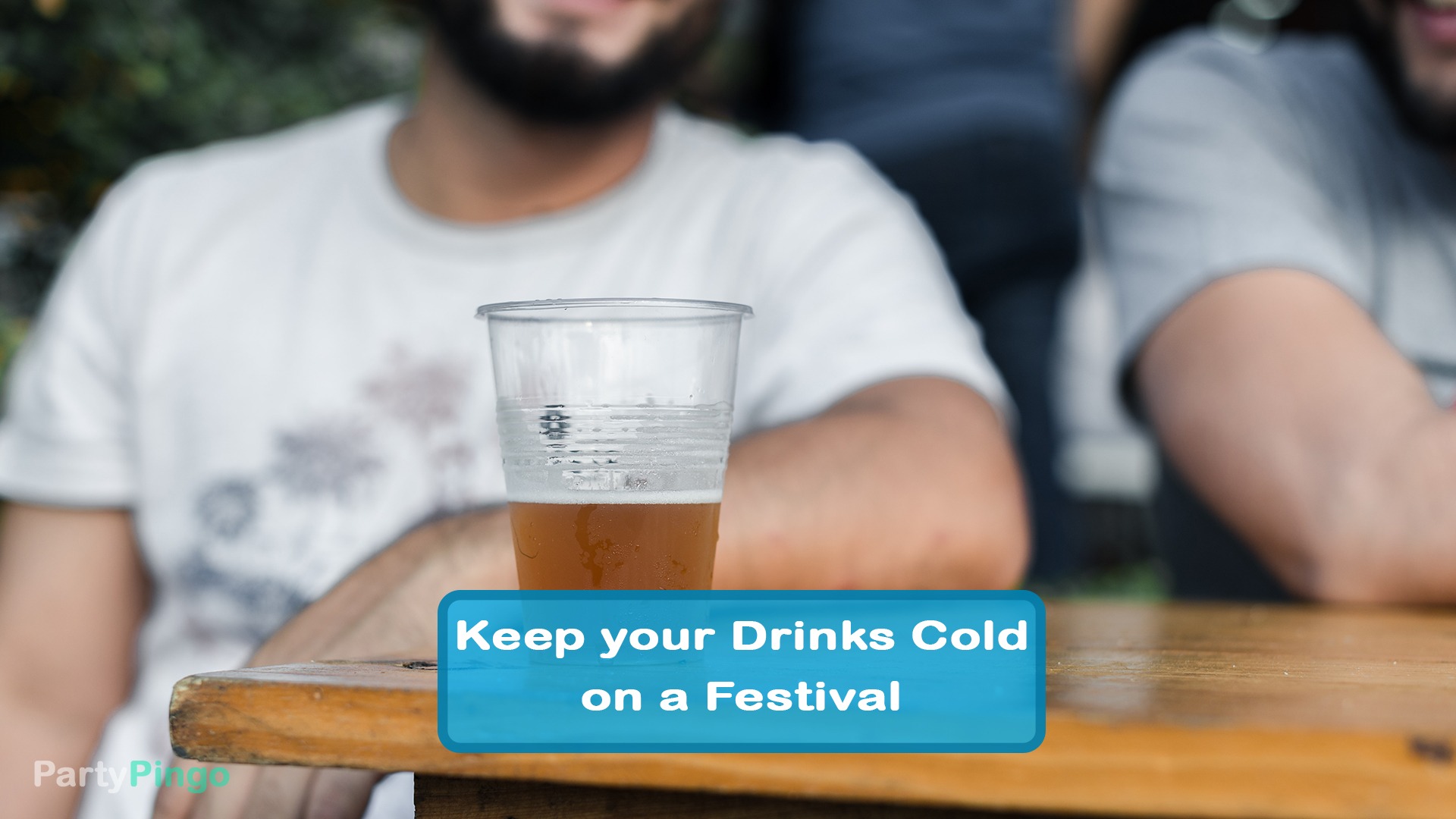 How to keep your Drinks Cold on a Festival
When you are going to a festival, there are many things that you should have control over before you leave. This can include power for the mobile, proper clothing for the weather, food storage and drinks and not least the tent.
Let's focus on possibly the most important thing at the festival, which is your drinks!
Beer, cider, soda and various bottles should preferably be kept cold over a festival. But it can be quite difficult when the refrigerator bag and freezer items have given up after the first day or two. But luckily for you, there are several ways you can cool your beverages, and we will cover them here.
Dig a hole in the ground
Here you will also need a box of flamingo or a plastic container as seen above. Make your own underground fridge just by digging a hole in the ground where you put the container. The container works perfectly as a refrigerator as there is a lot of air between its otherwise thick surfaces. This keeps the cold and ensures that the heat isn't let in.
The Simpel version just requires a shovel, a flamingo box and a couple of strong arms to dig a sizable hole.
Use Dry ice to cold them down
You know it well. Dry ice is what looks extremely cool when you walk into the disco and have bought a tub of delicious drink for the evening. But besides the fact that dry ice looks glossy and makes you look like you're cooking your Breezers, dry ice will cool your gracious beers to perfection.
Dry ice should preferably be stored in a box, which is typically how you receive them when you buy them. This box is made of flamingo, and this is because flamingo is the material that can withstand the fierce cool effect of dry ice.
Wet paper towel around your beer trick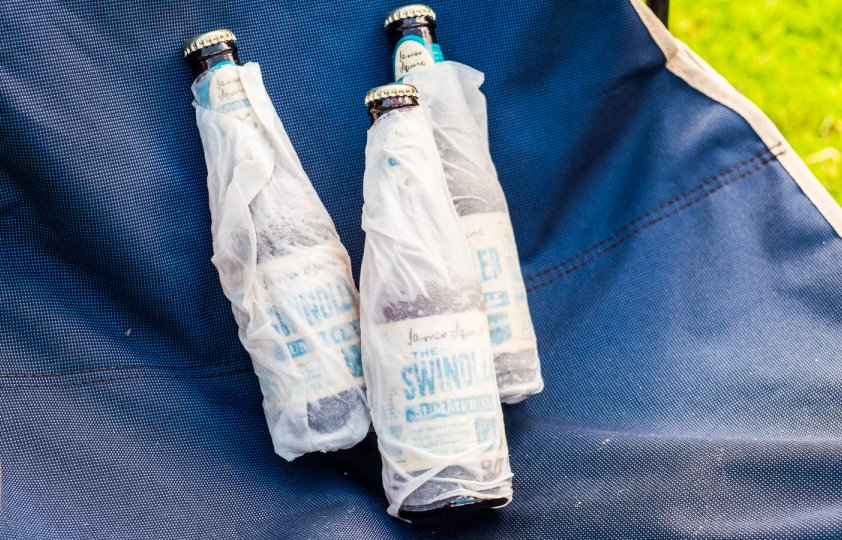 It's as simple as the others. Take a sheet, some big football socks or something completely third (preferably some cotton), wet it and wrap your alcohol in it. Then leave it in the shade and you will get some delicious cold drinks.
This is because your alcohol will not be affected by the heat (if it is a good summer day) and thus only affected by the wind. The wind and wet matter will automatically produce a lower temperature which you can advantageously utilize.
Small pool with Beers
In fact, this is just about having a small bathtub and filling it with water. Don't bathe in it, though it may seem tempting now, but just throw your drinks in it. Get your own PALM TREE OASIS PARTY COOLER here!
Here you will also be able to keep your beers cool, but not quite as cool as the other methods. At least not if the sun is bright and the basin is out in the sun all day.
Now you should have some tricks up your sleeve for the festival. So when you're with your team, you've set up your base and are ready for the festivities, you can now bring some cheap plus points home with these beer cooling tricks.