The glorious rays of the sun are shining, the grassroots are growing again, and we are finally getting out of the Danish winter hibernation. The arrival of spring also means that we are not far from the Danish summer, which most of us have been looking forward to since the turn of the year. The summer offers many beautiful things and not least several good festivals. One of the most popular in Denmark is the Roskilde Festival – and with good reason.
Every year troops approx. One hundred twenty thousand people up for a whole week in the empty fields in Roskilde with an overall purpose of having fun. The festival is so famous that there are warm-up days with parties and colors in the camp areas before the music festival has even started.
This year, a Roskilde Festival ticket costs DKK 2,250 (a little over 300 dollars) for all days incl. The warm-up days and a one-day ticket for either Wednesday, Thursday, Friday, or Saturday cost as much as DKK 1,100 (a little over 150 dollars).
It is a lot of money for young Danes, and it can be challenging to see exactly what you are buying yourself for if you have not been to the Roskilde Festival before. For the experienced festival participants, it is not just about the incredible concerts and the beautiful music – on the contrary – most often, it is the atmosphere and the social experience that draws the interest of the young people. The mood and atmosphere are pretty special and hard to describe because they are captivating. One week a year, Roskilde is transformed into an enchanting place where everything can happen without prejudice and reservations. Everyone is considered on equal footing here since appearance, employment, and age do not matter. A unique community is formed when people gather during play, parties, alcohol, and not least, sun and summer.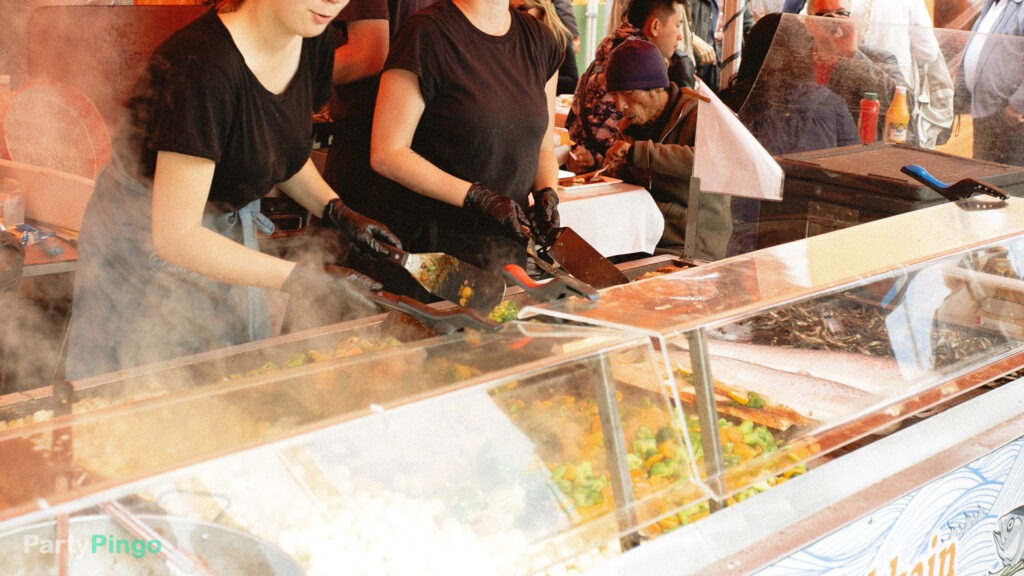 During the day, it is perfectly normal to gather for a game of beer bowling with the neighboring camp, regardless of whether you know each other in advance. Everyone is open-minded and has come to meet new people – precisely what makes the experience very special. When you go to town at home, you will typically be greeted by a classic Dane, who is a bit reserved and reluctant to meet new people. At the festival, therefore, it is easy to fall into conversation with new people, whether it is a boy or a girl.
The Biggest Concerts in Denmark
In addition to the unique atmosphere that abounds all week during the warm-up days, we must not forget the music days, where some of Denmark's biggest concerts are held. At Roskilde Festival, several more prominent names have played, such as Eminem, Rihanna, Bruno Mars, Post Malone, Kygo, and many more. Therefore, the expensive ticket price can be partly justified because you buy a ticket that gives access to hundreds of exciting concerts from both new and experienced and famous artists. You will also find shops and exciting food stalls with culinary experiences on the festival site.
Many exciting experiences are waiting if you go to Roskilde Festival. It is recommendable and should be on your bucket list.
Disclaimer:
Please remember to drink responsibly! This post isn't meant to make you sick due to the over-consumption of alcohol. PartyPingo does not encourage irresponsible drinking of any kind. Stay safe, everyone!
If you enjoyed our content, please share it with others or give us some feedback and let us know how we can make it better!
Post contains Affilite Links