The internet is full of images of happy partygoers in dirndls and lederhosen, raising their steins of beer in unison to the beat of the music. This scenario could only be taking place during Oktoberfest, among the planet's biggest and most famous festivals of folk culture and beer. The carnival in Munich, Germany, starts in September and lasts for 16–18 days, culminating at the first Sunday of October, close to the celebration of German Unity Day October 3.
Why and How Oktoberfest Began
The centuries-old custom lasts for many weeks. In 1810, Prince Ludwig of Bavaria and Princess Therese of Saxony-Hildburghausen were married, and the first Oktoberfest was organized in their honor (hence the name of the venue, Theresienwiese). For 5 days, each and every one of Munich was welcomed to a massive feast and party. After its initial popularity, the festival was held annually, ultimately moving to September to coincide with harvest time.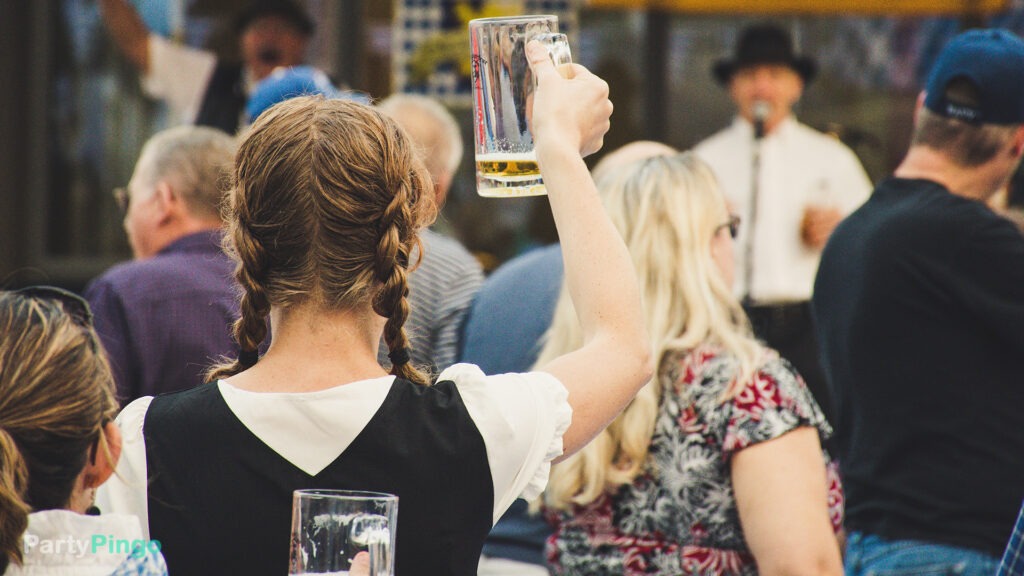 The Typical Event
About 6 million people now attend the event annually. Despite its international notoriety, locals continue to show their support for the festival Oktoberfest by attending in large numbers. Statistics from the City of Munich in 2019 indicate that over 70% of the audience is from Bavaria and another 15% comes from elsewhere in Germany.
Most tourists dress like locals by donning the traditional Bavarian clothing of the lederhosen for men and the dirndl for ladies. It's called tracht, or "traditional clothing," and stores in Munich are ready to assist tourists get dressed in it for about $250. However, if knee-length leather breeches and flouncy gowns aren't your thing, then feel free to wear anything you choose.
Several famous Munich breweries, including Augustiner, Paulaner, and Spaten, provide the beer during Oktoberfest. Helles, a sort of pale lager popular in Germany, makes up the bulk of this beer, however Dunkel Bier (dark lager) is also on tap. There are 14 primary beer tents to choose from, each with its own unique vibe.
---
1. The Wiesn is a common name amongst the locals.
The name Wiesn will undoubtedly become familiar to you. The locals just refer to it as "Oktoberfest." Theresienwiese is the official term of that same festival site where Oktoberfest is held, and this is a more casual way of describing it. Once in Munich, you won't be hearing much of the phrase "Oktoberfest," so feel free to drop the word "Wiesn" into discussion whenever you want to seem like a local expert.
2. Bavarian Timing
Actually, the first Oktoberfest was celebrated in October, in 1810. The festival still begins in September each year, but is now simply called Oktoberfest. This is due to the unfavorable climatic conditions that prevail in Bavaria. Sometimes it even snows in October, which is terrible for the celebration. In 1904, the date of the world-famous beer festival was advanced to September.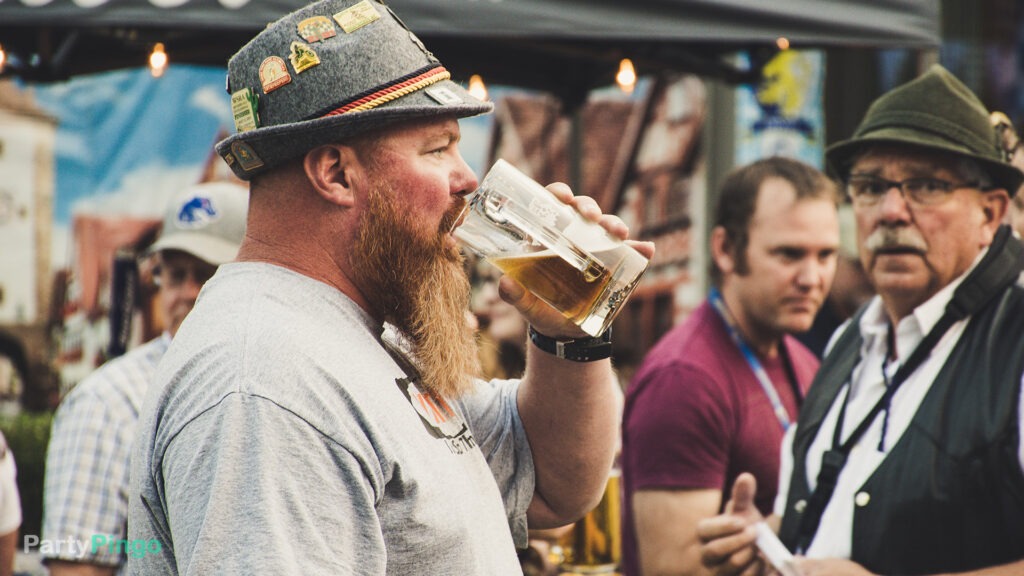 3. Germanic vocabularies from Bavaria
It would be helpful to know a few phrases in Bavarian to communicate with locals during Oktoberfest. The greeting "Servus" is simple. Hock di her da is the most challenging way to offer a seat at the table. When words fail you, try saying "host mi" to mean "do you understand?" And "may God watch over you" is shortened to "pfiat di," which is used as a farewell.
4. Ten shots of vodka equal one liter of beer at Octoberfest.
The "Wiesn" beer is at least 1% stronger than regular beer, with an average alcohol concentration of 6%. That's enough alcohol for four standard American beers, or around 60 milliliters (two ounces), the embassy cautioned. In other words, if you like vodka, a liter of beer is about the same as 10 shots. Even seasoned Oktoberfest goers tend to underestimate the strength of a one-liter stein, or "Mass," the amount of servings offered at the Wiesn. This year, alcohol poisoning occurred 30 minutes after the first keg was opened.
It's stronger in alcohol content than regular beer, and it has a smoother, less bitter flavor. Therefore, Wiesn beer, the traditional drink of Oktoberfest, is especially harmful. At previous year's event, around 7.5 million liters were consumed. Despite a price increase of €11.40 ($13.40) per liter, sales have been brisk this year.
5. Eat, drink, and stay away from pickpockets.
Those who have had a few too many may be found on "puke hill" beyond the beer tents, which is a lovely park throughout the rest of the year. Pickpockets often target "beer corpses," which means sleeping in the park is not recommended, and the embassy's advisory leaflet specifically mentions this hill. What else should you know before you go to Oktoberfest in Munich? To learn more, please click through the images above.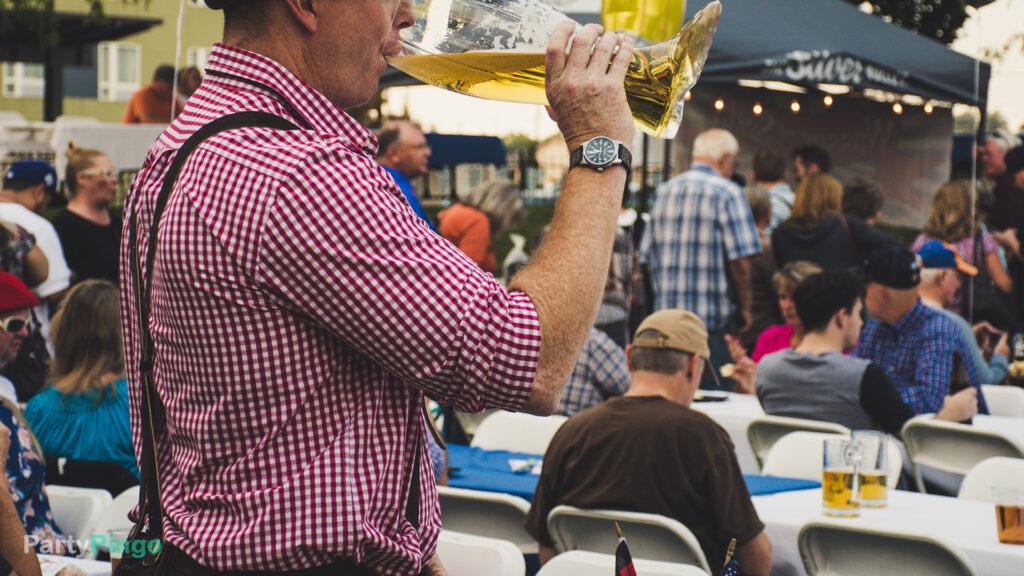 6. Dress standards in Bavaria
You may wear jeans and a t-shirt or a full Bavarian getup, but be consistent with your look. Just be aware that the direction of the bow on your dirndl indicates whether you are single or taken. However, if the bow is in the center, your virginity will be revealed. Bows towards the rear are reserved for widows and wait staff.
7. Conventions for drinking in a beer garden
We welcome and even promote dancing on the benches. However, please refrain from standing on the tables and undressing in public. Thefting beer cups is another taboo that should be avoided. Theft will not go unpunished, so beware. However, many tourists still buy them as mementos to remember their trip by. Lost beer cups are in the tens of thousands annually. Big cups, like those that hold half a liter, are all the rage.
Disclaimer:
Please remember to drink responsibly! This post isn't meant to make you sick due to the over-consumption of alcohol. PartyPingo does not encourage irresponsible drinking of any kind. Stay safe, everyone!
If you enjoyed our content, please share it with others or give us some feedback and let us know how we can make it better!
Post contains Affilite Links