Drunk Potato Drinking Game App
Introducing Drunk Potato, the ultimate drinking game app that will have you and your friends feeling like you're in a futuristic, boozy utopia! This app is like a virtual bartender, whipping up a delicious concoction of challenges, laughter, and alcohol.
Drunk Potato features a variety of drinking games that are based on popular board games. The app allows players to take their favorite board games and add a drinking twist to them, making them more fun and interactive. The app includes games like "Drunkopoly" which is a drinking version of the classic board game Monopoly, "Booze Risk" which is a drinking version of Risk, and "Tipsy Settlers of Catan" which is a drinking version of Settlers of Catan. Each game includes its own set of rules and instructions on how to play.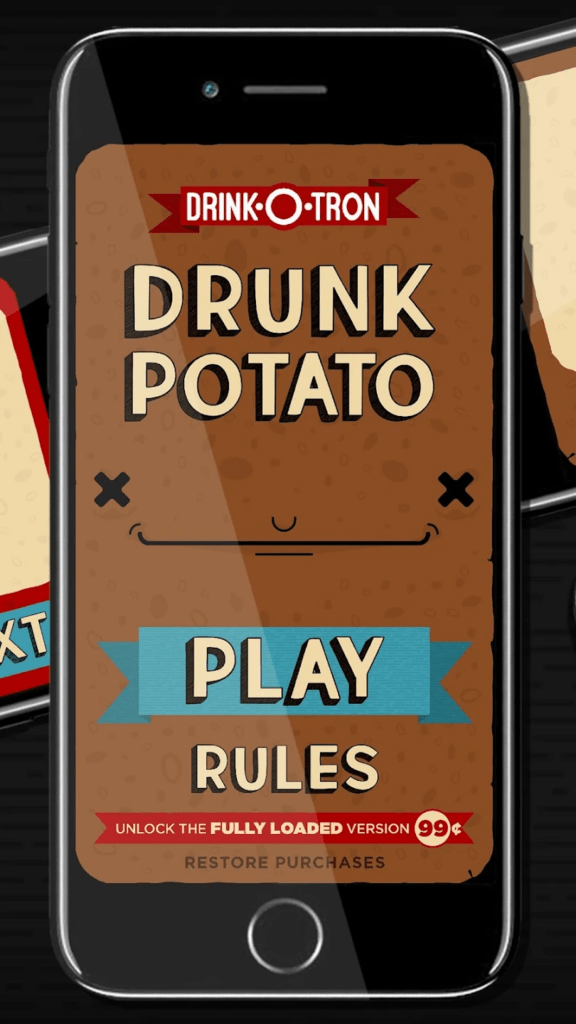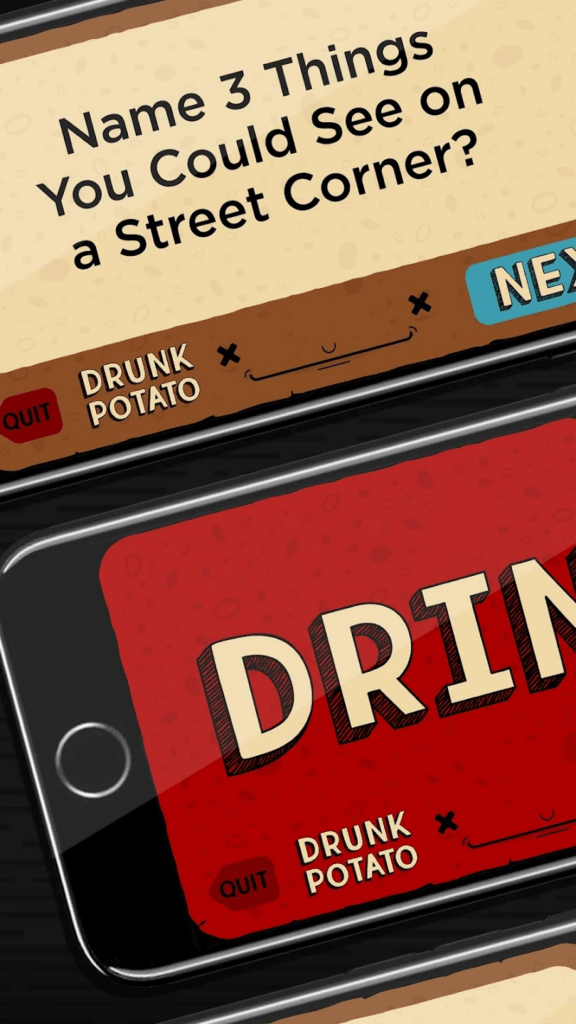 The app is easy to use and navigate, once you download it, you can select the game you want to play and it will provide the instructions on how to play. Plus, you can customize the rules of the game to fit your group's preferences.
The game is simple, players take turns completing the challenges generated by the app, and for each one completed, they get to assign a drink to someone in the group. The challenges can range from silly and harmless to more daring and embarrassing.
Drunk Potato is a great app for anyone looking to add some excitement and interaction to their next party or gathering. The app is perfect for board game enthusiasts who want to add a drinking twist to their favorite games. It is also suitable for groups of friends who want to have fun and bond over a few drinks. So, download the app, gather some friends, and let the good times roll! Cheers to the future of drinking games!
Disclaimer:
Please remember to drink responsibly! This post isn't meant to make you sick due to the over-consumption of alcohol. PartyPingo does not encourage irresponsible drinking of any kind. Stay safe, everyone!
If you enjoyed our content, please share it with others or give us some feedback and let us know how we can make it better!
Post contains Affilite Links