There's no denying that summer is the best season to sip on a frosty beverage. What could be more invigorating than a glass of well-crafted alcohol? The ideal beverage for the summer is one that cools the palate, is visually appealing, and has a wealth of taste. With all the seasonal produce available in the summer, it's simple to whip up refreshing drinks like juice and cocktails that aren't only delicious, but also visually appealing and perfect for the season.
You're in luck if you're trying to think of some refreshing alcoholic beverages to enjoy this summer. Listed here are some of our favorite beverages to enjoy throughout the warm weather months. Here, have a look.
1. Vodka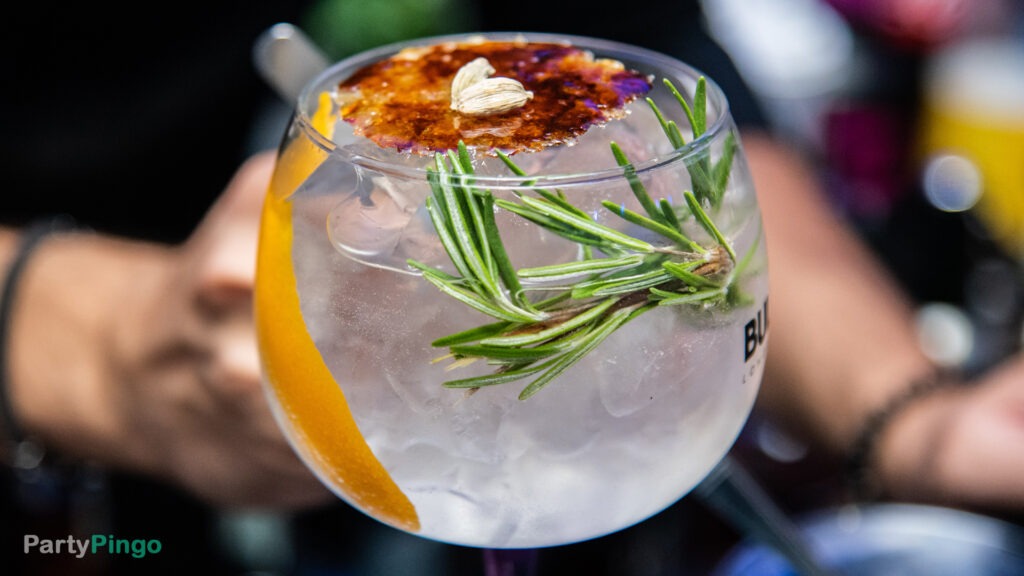 Margarita with vodka
The vodka margarita is a variation on the original margarita that uses vodka in place of tequila. The vodka martini and many variations of the Moscow mule are just two examples of the many alcoholic drinks that have been made using vodka. The margarita, which originated in Mexico in the 1930s, is widely recognized as among the most well-known drinks. The standard recipe calls for only tequila, lime, and Triple Sec. The tequila is swapped out for vodka, and orange juice is added to restore variety.
Fruit-flavored vodka
In the summer, nothing beats a refreshing berry vodka smash. It's recommended that you serve these drinks ice cold, just after you've combined the ingredients together. Strawberries, blueberries, or blackberries, all fresh, may be added to the mix.
Cranberry Vodka
Red Devil is the original name for this incredible drink, which gained popularity in the 1960s under the aliases Cape Codder and Vodka Cranberry. The company Ocean Spray came up with it in the 1940s, and it has been a hit ever since. One of the greatest summer drinks is the Vodka Cranberry, which consists of cranberry juice, vodka, and a squeeze of lime.
Moscow Mule
The Moscow Mule, a refreshing drink prepared with vodka and ginger beer, first appeared in the 1940s. It is a variation on the classic Buck cocktail, which combines vodka, ginger beer or ale, and citrus juice. Therefore, it is often sometimes referred to as a "vodka buck." The International Bartenders' Association recognizes this timeless cocktail as one of its recognized drinks. The classic Moscow Mule cocktail calls for Vodka, Ginger beer, and Lime juice.
2. Rum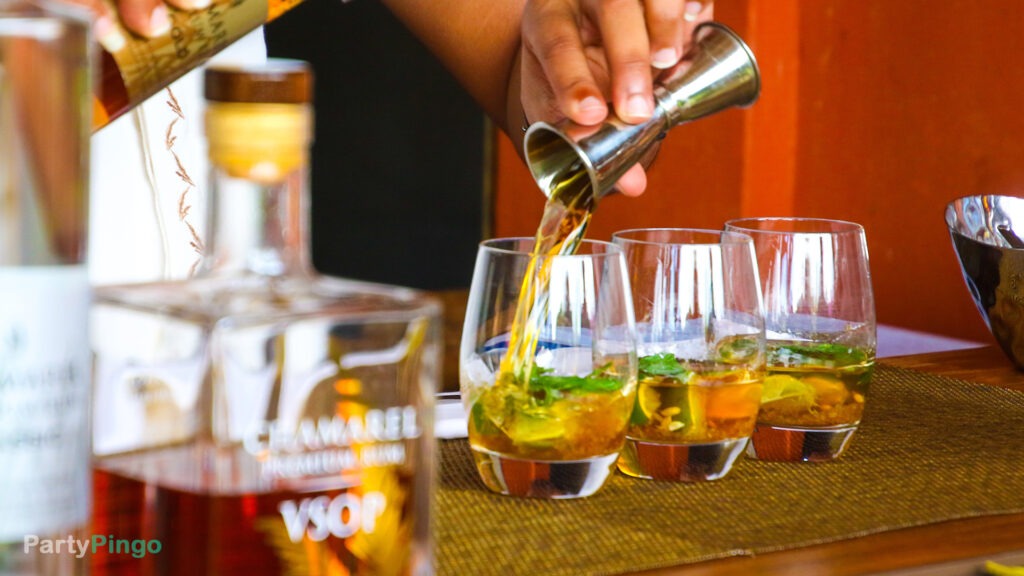 Pina colada
Pina Coladas are a popular tropical drink that include rum, pineapple pulp, and coconut cream. The iconic drink was created in the early twentieth century in Puerto Rico, but it has since gained popularity all around the globe.
Mild rum, pineapple nectar, Coco Lopez or some other coconut milk, and ice are needed to make a Pina Colada. Substituting black rum will alter the taste of the drink.
Coconut Rum sunrise
Even if there isn't any wind to cool you down on those scorching summer days, you may still have a drink that brings to mind the feeling of a gentle breeze. For relief from the sweltering heat of a summer's night, nothing beats a traditional tropical cocktail or tiki drink.
3. Coconut Martini
Coconut martinis are a tropical take on a typically urban drink; they're made with vanilla vodka, coconut rum, and coco milk or cream. The addition of pineapple nectar to this coconut martini enhances its tropical vibe. Sugar the rim of your martini glass for a refined and delicious touch.
4. Beers
The "hop-head" in all of us will agree that pale ales are best enjoyed in the summer. A lot of people like India pale ales because of their additional hoppy flavor, but their high body weight and alcohol level make them less than ideal for sipping on around midday in the summer.
Hefeweizen with cola is another popular choice. Be cautious while pouring since this combination generates a big, frothy head; it's like a beer float but better.
5. Wines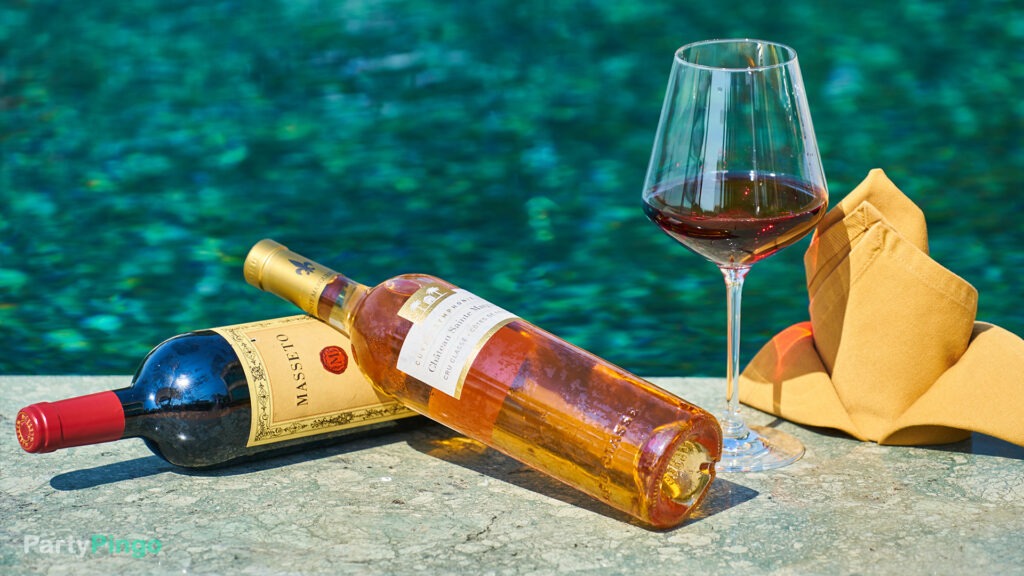 Sangria Wine for the Hot Summer
A refreshing sangria may be customized in many ways, making it the ideal drink for the summer. Sangria, whether made with white wine or the traditional red, is a refreshing cocktail that combines wine, liqueurs, and fruit juice.
Chilled Rose Wine
The fact that many French people like a glass of rosé on ice comes as a complete surprise to some wine enthusiasts. Even if rosé isn't your go-to, it's hard to deny the refreshing qualities of a good bottle served over a few big ice cubes on a day when the sun is at its peak. And because rosé's alcohol content is often lower than that of other wines, you may even feel justified in indulging more.
6. Tequila
Without tequila, a summer drink menu just isn't complete. Whether you like it or not, it's a summertime staple, much like its smokey cousin, mezcal. They are both indigenous to the volcanic dust of the sunbaked Mexican lowlands. The blue agave, a spiky ball of green leaves, thrives in such soil. Tequila was born amid the flames; it has never experienced anything else.
Good tequila doesn't need to be hidden with fruit syrups or vast quantities of granulated sugar, so if you've only experienced it in extremely sugary mixed cocktails or quickly pursued shots, you're losing out.
Tequila sunrise
A tequila sunrise is a delightful and pleasant cocktail that combines tequila, grenadine, and orange juice. This cocktail is a great addition to any summer gathering or BBQ. Mixing up a tequila sunrise calls for the three main ingredients of tequila, grenadine, and orange juice. Put a cherry and an orange slice on top.
7. North American Whiskey
Bourbon, Tennessee, wheat, rye, malt, rye malt, and corn whiskeys are all examples of American whiskey, that has dominated the spirits market for quite some time. Have a delightful whiskey sour made with the local spirit.
The brown bottles need not be put away for another six months just because the mercury has risen over 40 degrees. Whiskey may have a reputation as a winter warmer to keep the cockles of your heart warm, but there are numerous whiskey cocktails that can be enjoyed year-round.
The following are examples of whiskey cocktails that everyone should be familiar with.
Similar to the Negroni, but made with bourbon, is the Boulevardier.
Many a sweaty partygoer has been assisted down Bourbon Street by the Sazerac.
The Whiskey Sour is a cocktail that resembles a lemonade but is made with whiskey instead of lemon juice and is served with a splash of lemon juice on the side.
A Blood and Sand is the drink to order if you're looking for something that seems more "Summery."
8. Lager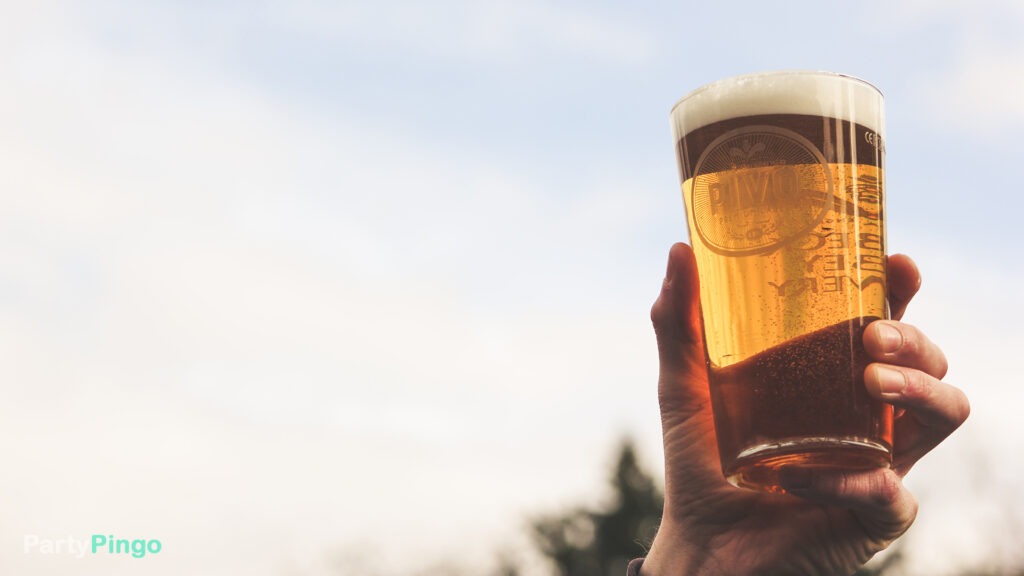 Some of the most popular beers in the United States are lagers. Lagers, being lighter in color, smoother on the tongue, and crispier on the mouth, are preferable to dark and hefty stouts and porters in the heat of summer. During the summer, shandy, or at least in the United States, beer mixed with lemonade, is a popular beverage. For the duration of the summer, you may find shandy produced by commercial companies.
9. Gin
Oh, gin, the herald of evening sunsets at 9 o'clock and open windows. Gin is the most iconic drink of the summer, second only to white rum. It's a nice change of pace since it's not too heavy, and the vivacious botanical tastes it has absorb and amplify the qualities of whatever it's served with. It doesn't matter whether it's sugary, citrusy, herbal, or sour. You can put your trust in gin, and everything will turn out alright.
However, a gin and tonic (or many) is great company for the prolonged dusk since the spirit's simplicity is part of the fun. Gin's low sugar content and low cost make it a perfect complement to the punch, a seasonal staple that has been greatly missed this year.
10. Vanilla Coconut Lavender
This stunning drink is perfect for celebrating Mom on Mother's Day, as it combines tropical, floral, and citrus tastes. The greatest part is that you get to choose whatever kind of liquor to mix in. Nicole Walden, the recipe's creator, suggests using coconut vodka to enhance the tropical note.
Disclaimer:
Please remember to drink responsibly! This post isn't meant to make you sick due to the over-consumption of alcohol. PartyPingo does not encourage irresponsible drinking of any kind. Stay safe, everyone!
If you enjoyed our content, please share it with others or give us some feedback and let us know how we can make it better!
Post contains Affilite Links