3 Legendary Cocktails that gets the Party started!
The summer is here and we are ready to get drunk!
Here is a list of 3 legendary cocktails that will get the party started:
1. Mojito
A perfect combination of sweet and fresh, and without the strong taste of alcohol.
The Mojito Recipe
2 ounce rum (6 cl)
4 to 6 mint leafs
4 limes
1 sugar cane
Sparkling water
Ice
Place sugar, mint and lime at the bottom of a tall glass and strain it with a fork to squeeze the juice out of the lime. Add rum and ice and pour sparkling water up to the edge of the glass.
2. Strawberry Daiquiri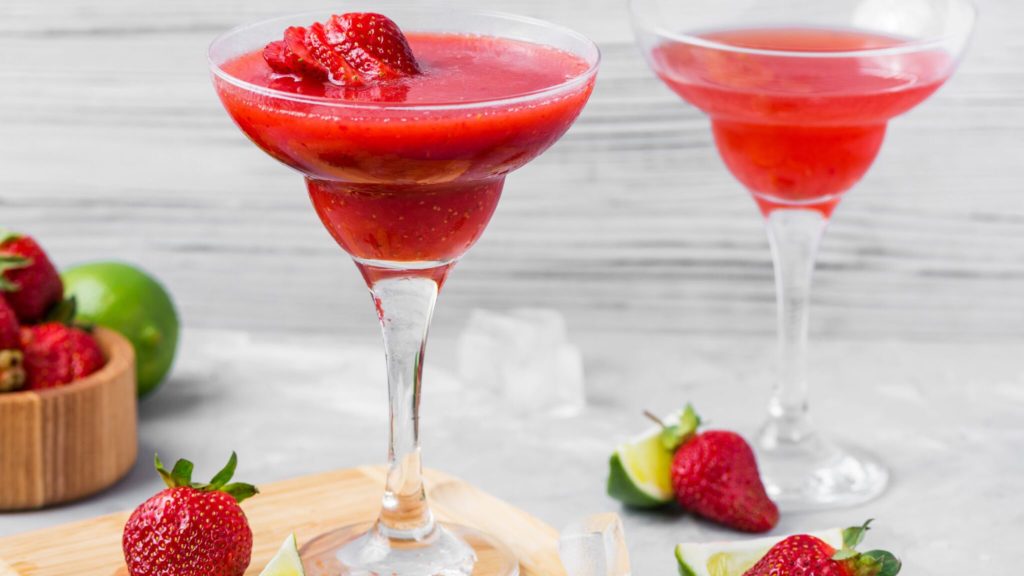 Liquid Strawberry! It almost looks like a exotic dessert, and it also taste like that!
Strawberry Daiquiri Recipe
1 ounce rum (white rum)
1 cl strawberry syrup
1 ounce sour mix
A bunch of frozen strawberries
Blend it all together, and pour it in a big glass.
3. Cosmopolitan
A Cosmopolitan is always the answer if you don't know what to order.
Cosmopolitan Recipe
2 part vodka
2 part cranberry juice
1 part Cointreau
Some lemon or lime juice
Mix the ingredients thoroughly and serve ice cold in a martini glass.
Disclaimer:
Please remember to drink responsibly! This post isn't meant to make you sick due to the over-consumption of alcohol. PartyPingo does not encourage irresponsible drinking of any kind. Stay safe, everyone!
If you enjoyed our content, please share it with others or give us some feedback and let us know how we can make it better!
Post contains Affilite Links