Tequila Suicide
A Tequila Suicide Shot is normally something you wanna avoid. You probably know the Tequila shot routine first salt then Tequila and lastly the lemon. But do you know how to do a Suicide Shot?
Watch the video of the gentleman taking a Tequila Shot. The video is of an old warelord from Sweden, showing the world he's still not one to mess with. But even the strongest warrior must bend before the wierd creation of the youths insane way of drinking Tequila.
This will ensure your Tequila Game to reach the next levet.
Before you experiment with the Tequila Suicide, we wanna make sure you got what you need!
For the Tequila Suicide Shot you need:
Tequila
Lemon
Salt
A Shot Glass
How do you prefer you're Tequila? Leave a comment below!
Tequila Sunrise
How to make the Tequila Sunrise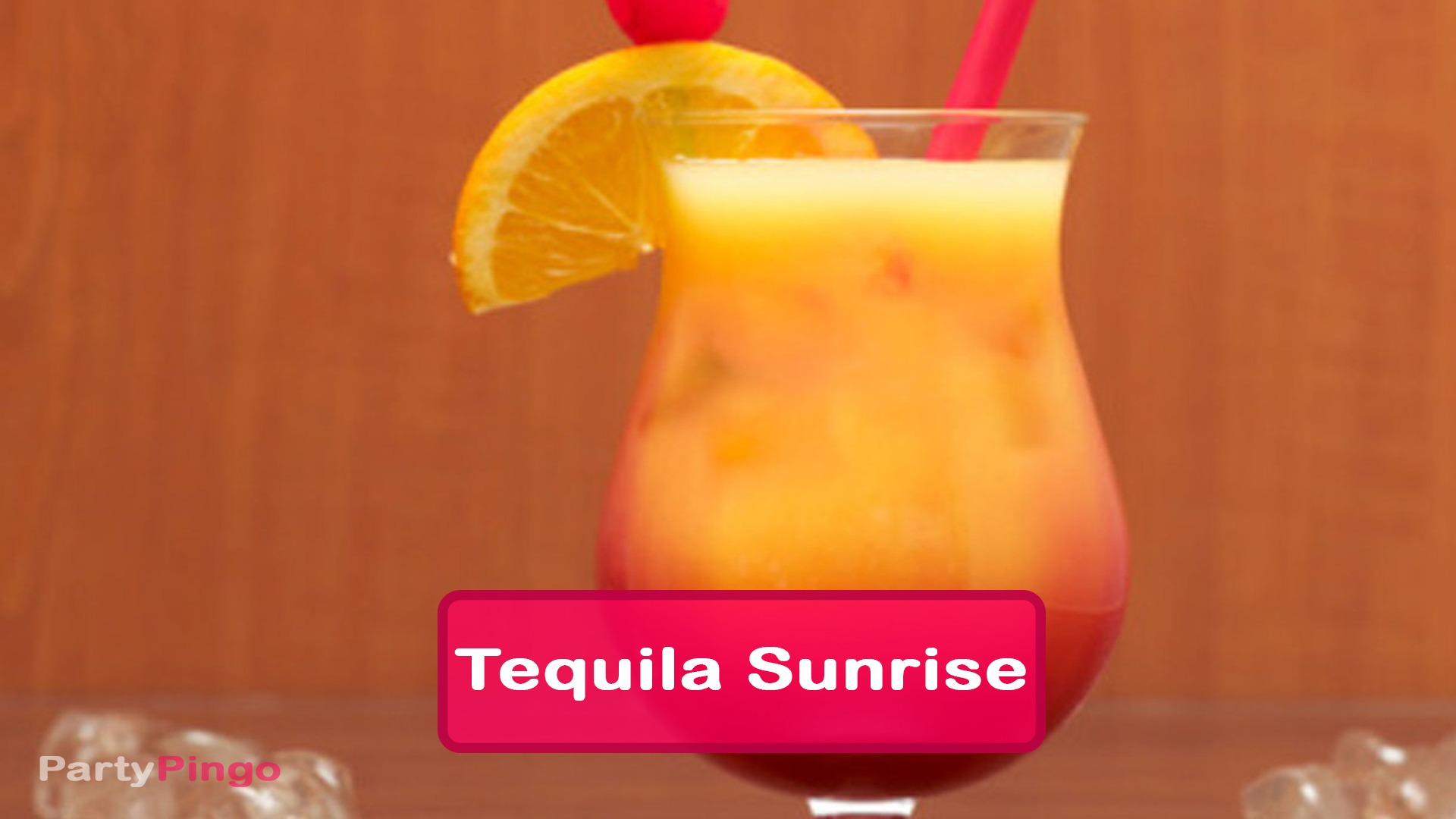 Tequila Sunrise
About
Tequila Sunrise was invented in 70's by Bobby Lazoff and Billy Rice while working as young bartenders at The Trident in Sausalito, California. Rolling Stones had a private party at The Trident, and this is where Mick Jagger developed a taste for it.
Click here to learn how The Rolling Stones popularized the Tequila Sunrise
You need
4 cl. Tequila
15 cl. Freshly squeezed orange juice
2 cl. Grenadine
1 slice of orange for garnish
Ice
How to make it
Fill the glass half with ice
Pour Tequila and orange juice in, and stir
Gently pour the Grenadine along the egde of the glass.
Ready to serve!
Enjoy and Cheers!

If your looking for more drinks to try. Check out our collection here!