5 Ways to Sneak Alcohol into a Festival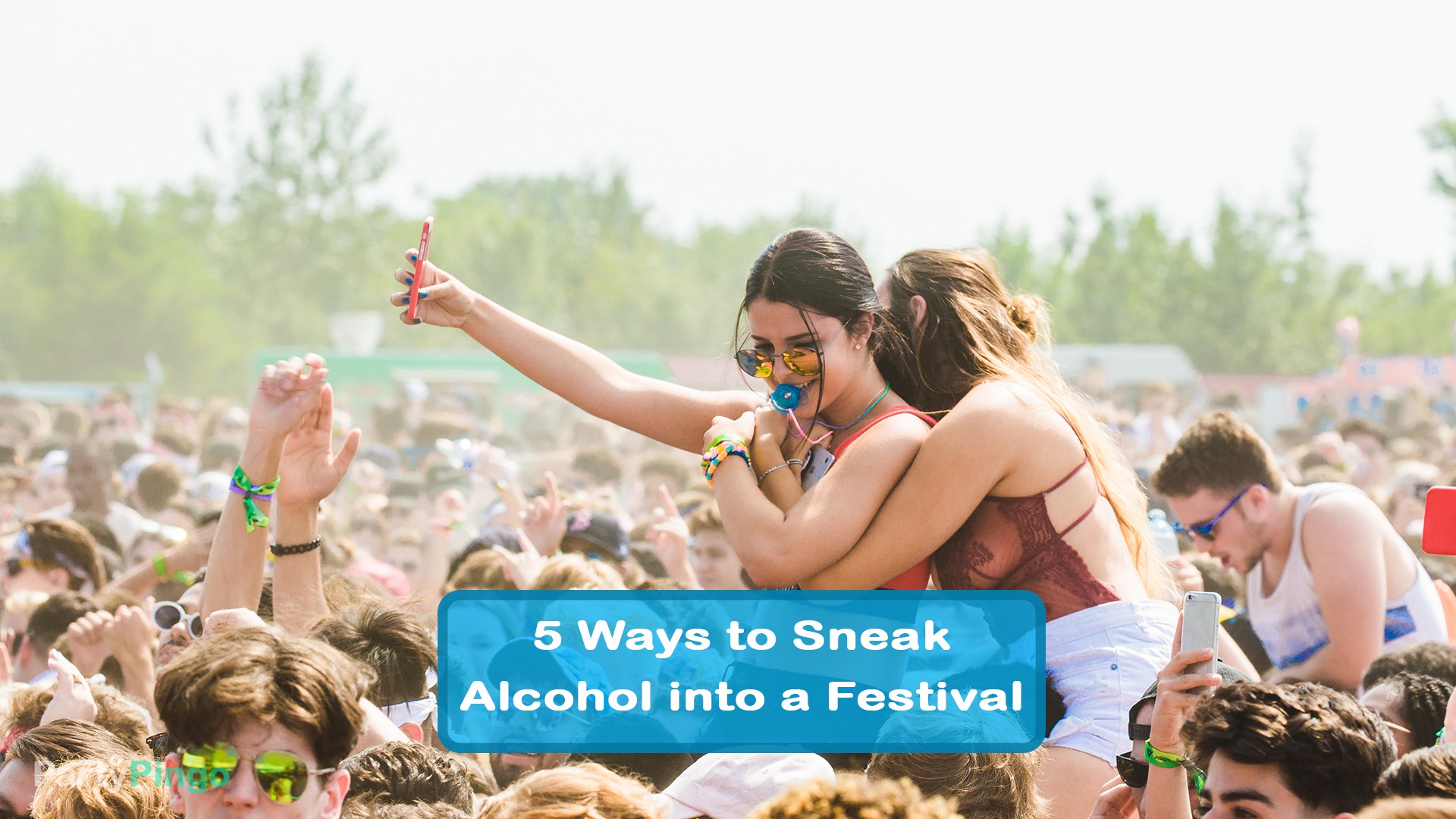 5 Ways to Sneak Alcohol into a Festival
Festival season is upon us. While it means good music, good food and some great people, it also means beer and wine at an overpriced price. If you prefer to bring your own booze to the festivals this year, these products can help. We here at Partypingo have found 5 ways to sneak alcohol into the festival.
See the list below:
1. Bracelet Flask
Instead of carrying a regular all-day flask that should be hidden somewhere on you, you can opt for this flask bracelet. It comes in different colors and with a funnel, so its easy to pour your favorite booze in.
See it here: Bracelet Flask
---
2. Sunscreen Flask
If you're going to a open air summer festival, chances are you'll be out in the sun for most of the day. This means having sunscreen in your bag is a perfectly sensible thing for the security of the festival to see, and you get your booze in no time.
See it here: Sunscreen Flask
---
3. Smartphone Flask
It's definitely not suspicious to bring your phone to a festival. This mobile pocket tag looks like an iPhone, but actually holds just over 100ml of booze.
See it here: Smartphone Flask
---
4. Umbrella Flask
This one works better if there is actually a chance of rain (We live in Denmark, there are high chances), but it is also your best bet if you try to sneak the most alcohol into the festival grounds. This can contain over 350 ml (just over a can of beer).
See it here: Umbrella Flask
---
5. Tampon Flask
This is more for the girls, while it would be weird for a guy if the security found them in his bag. But if you are a girl this is one that the regular security guard will not ask for. Tampon shots can contain the same as a shot in town.
See it here: Tampon Shots
How to Host the Best Party
Best Party Ever!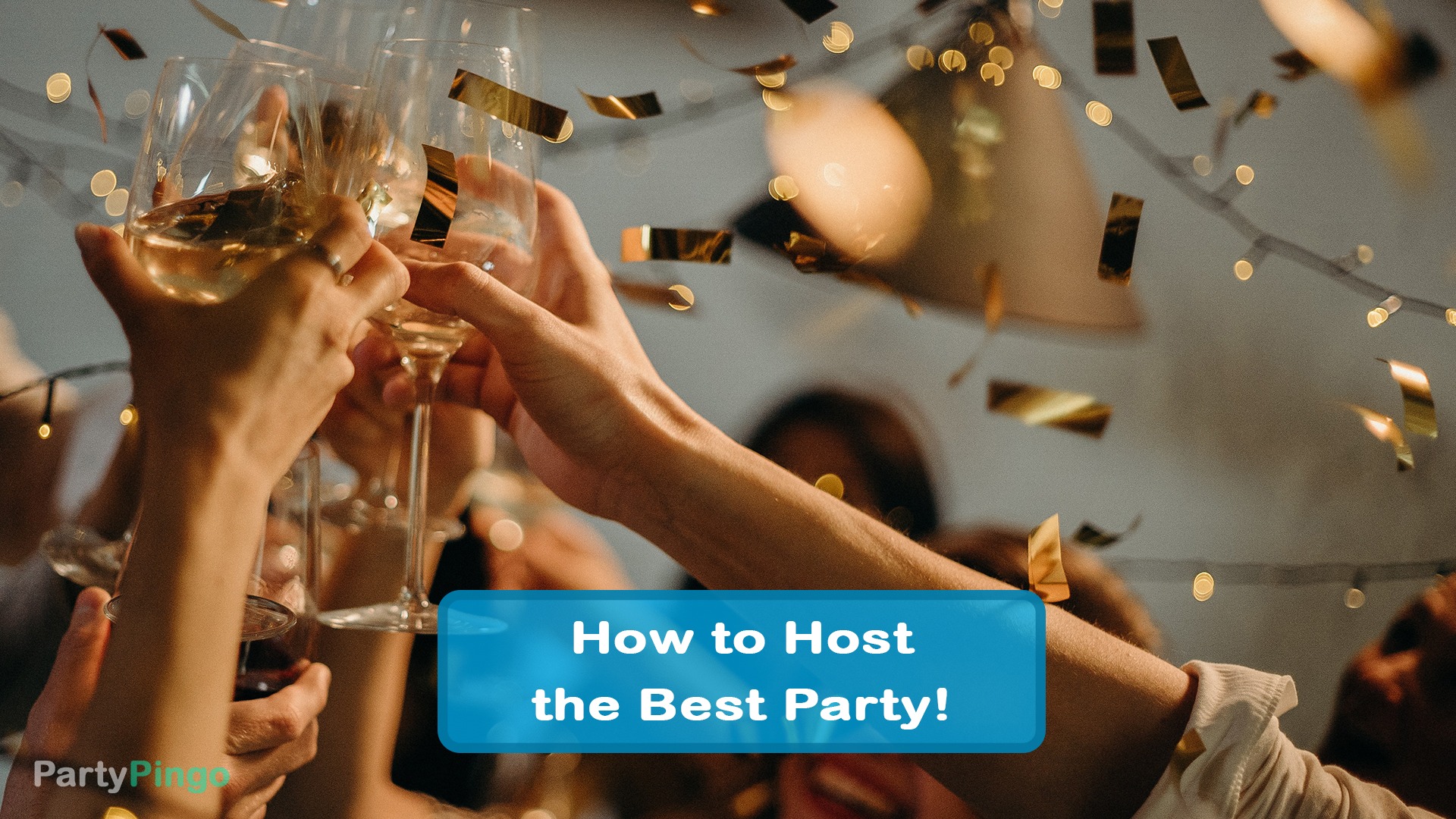 How to Host the Best Party
Whether you are hosting a Wedding, Birthday, Small get-together or a theme party, there are many things to decide before the guests arrive.
We come with some good advice that keeps the people talking good about your party, rather than talking bad about it.
The Party
When you have to have a party, there are many things to do. Where do you want to hold the party – in private or in a rented room? Of course, it also depends on whether you plan to invite 10, 30 or 100 guests and whether your party is a 3-course dinner and white tablecloths, or whether it's a dance party with drinks all night. Once you have mastered such details, you can start arranging your party.
If you want to have a memorable party – and who doesn't? – you need to create a little wow factor. There are many ways to do it. You can either hold a themed party, hold your party at a castle or estate or arrange accommodation for your guests after the party. It is especially a good idea if you are having a big party, where many come from far away. If they do not have the opportunity to spend the night, they are limited by having the car with them.
Get ready for the Party
An important thing for most people to have a good party is to find the right outfit and generally look good all evening. Compared to your outfit, it's smart to start in (really) good time so you don't end up with a patch solution you're not happy with. Have an idea of ​​what you want so you can look a little more focused. If you know in advance whether you are looking for a cool blazer, a dress with spaghetti straps or a pantsuit, you can browse through both the internet and stores faster. If you have a theme party, the clothes are of course another matter – but pretty much the same applies.
In addition, you must of course have good makeup, hair and accessories. For makeup and hair, which can take a long time to fix, it is a good idea to try it before it goes loose. It is really unfortunate to stand an hour before the guests come and be dissatisfied with their look, because it did not turn out exactly as you expected. Compared to accessories, of course, you need to find your most beautiful jewelry – but they also have to match the outfit. In addition, a small tip is to invest in a handsome watch so that you can keep an eye on the clock and thus keep the schedule.
Tips & Tricks for the Practical
When you have a party, no matter how big it is, there are always some practical things to keep track of. That's why we come here with a few tips and tricks on how to get through easily. If you are having a party where you expect to receive gifts, it may be a good idea to get someone to help you write down what gifts you will receive from whom.
Another thing that is recommended is to get help with all the practicalities both during the party and after the party. For example, it is great to have some standing in front of the food and to serve and clean. If you have to do it yourself, you end up being absent half the party, and that is not the intention. Do you know some young people who would like to make some easy money, you can ask them and otherwise you can of course get professional help.