Guide to a Cheaper Night Out
Save Money!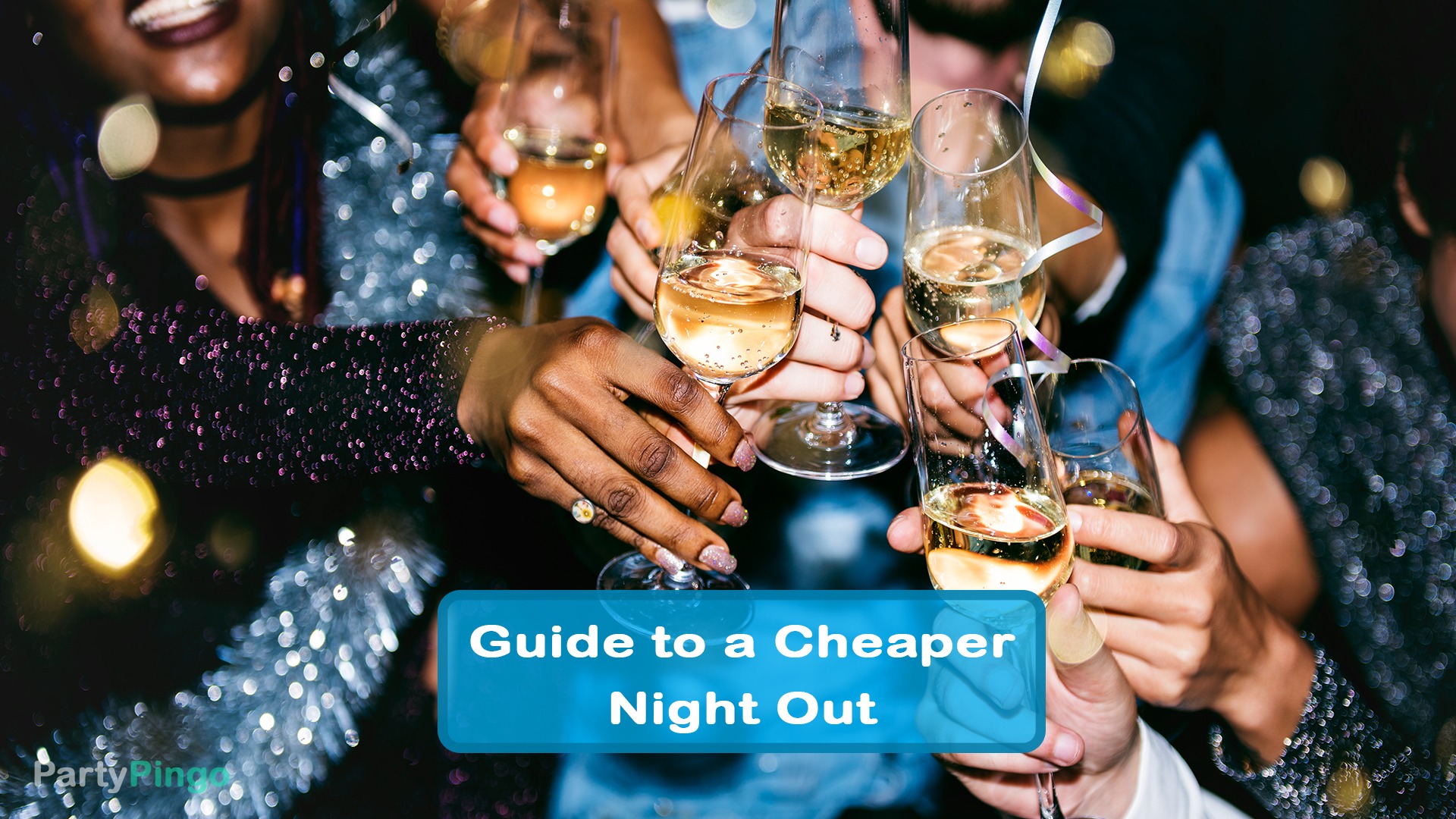 Guide to a Cheaper Night out
Expensive cocktails, entrance to the nightclub and a taxi home – it can get expensive in the city quickly. But with the right tips and tricks for a cheaper night out, you can quickly save a lot of money without having to miss the party.
If you are on a tight budget, it is especially important to consider what you are spending your money on when you go out. Even if you are not on a tight budget, it might still be a good idea to try and save a little here and there, so you can afford to walk around town more often.
Predrinking before the night out
The best way to save money is to warm up at home first. Invite friends to a pre-party at your house and relax for a few hours before heading into town. Of course, buying alcohol in a supermarket is much cheaper than in the city. At a nightclub, a drink can easily cost three or four times as much, so there are huge savings to be made.
Make a budget
It is a great idea to set a limit on how much you can spend on a night out. Raise money in advance and leave your thank-you card at home. Avoid borrowing money from your friends if you have spent all your cash. Instead, go home when you have no more money left.
Don't eat after drinking
You certainly feel like fries or a kebab after a night on the town, but it's a good idea to resist the temptation. Ordering greasy takeaway food is both expensive and unhealthy. Instead, make sure you have eaten enough before heading out.
Take advantage of special offers
You can often save money by arriving early to the club. Admission may be cheaper or graits if you arrive before 1pm. 23. Many nightclubs advertise with this to get more people to arrive earlier. In addition, many places have 'happy hour' where you can order cheap drinks or get two for one. 'Happy hour' is usually offered early in the evening.
Avoid the weekend
Friday and Saturday are not the only weekdays you can have a great evening in the city. In many cities, you can go out pretty much every night of the week. For the most part, going to town on a Monday or on a Tuesday will be much cheaper than on a Friday. Both entrance and drink prices will be lower as it is less popular to go out on a weekday.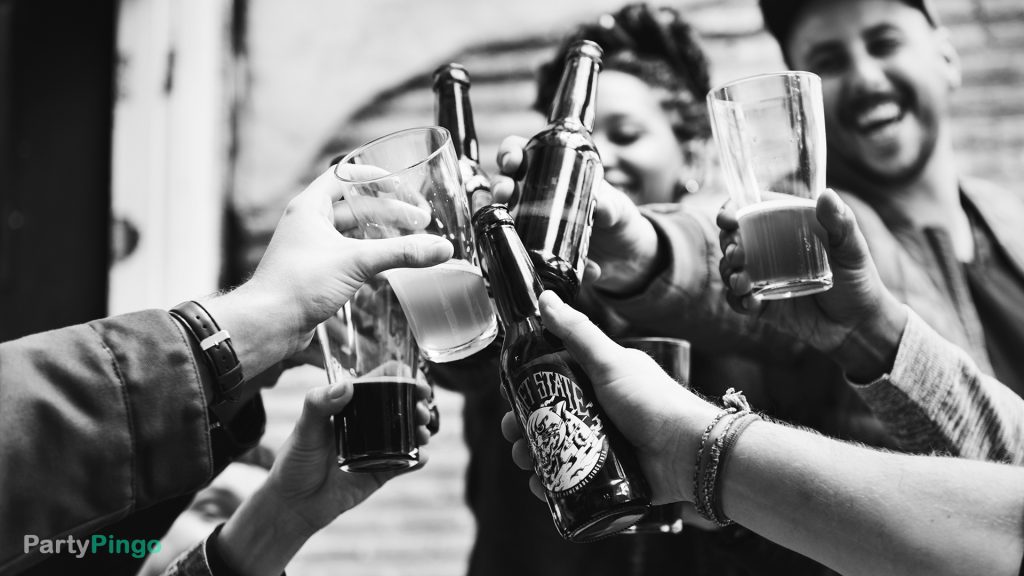 Don't drink expensive drinks
Be more conscious when buying a drink. Beer is much cheaper than a cocktail. So choose one of the cheaper drinks when you go to a bar or a disco. You can save a lot of money quickly.
Don't buy rounds for the table
Do not buy rounds, especially if you are a large group together. It may seem like a friendly gesture, but it rarely ends up being fairly distributed.
Drink more water
Drink a glass of tap water for each alcoholic drink you consume. Water is free and keeps you hydrated throughout the evening. The more water you drink, the less alcohol there is room for, so you save money and avoid the hangovers when you wake up the next day.
How to keep your Drinks Cold on a Festival
Nothing better than Cold Beer!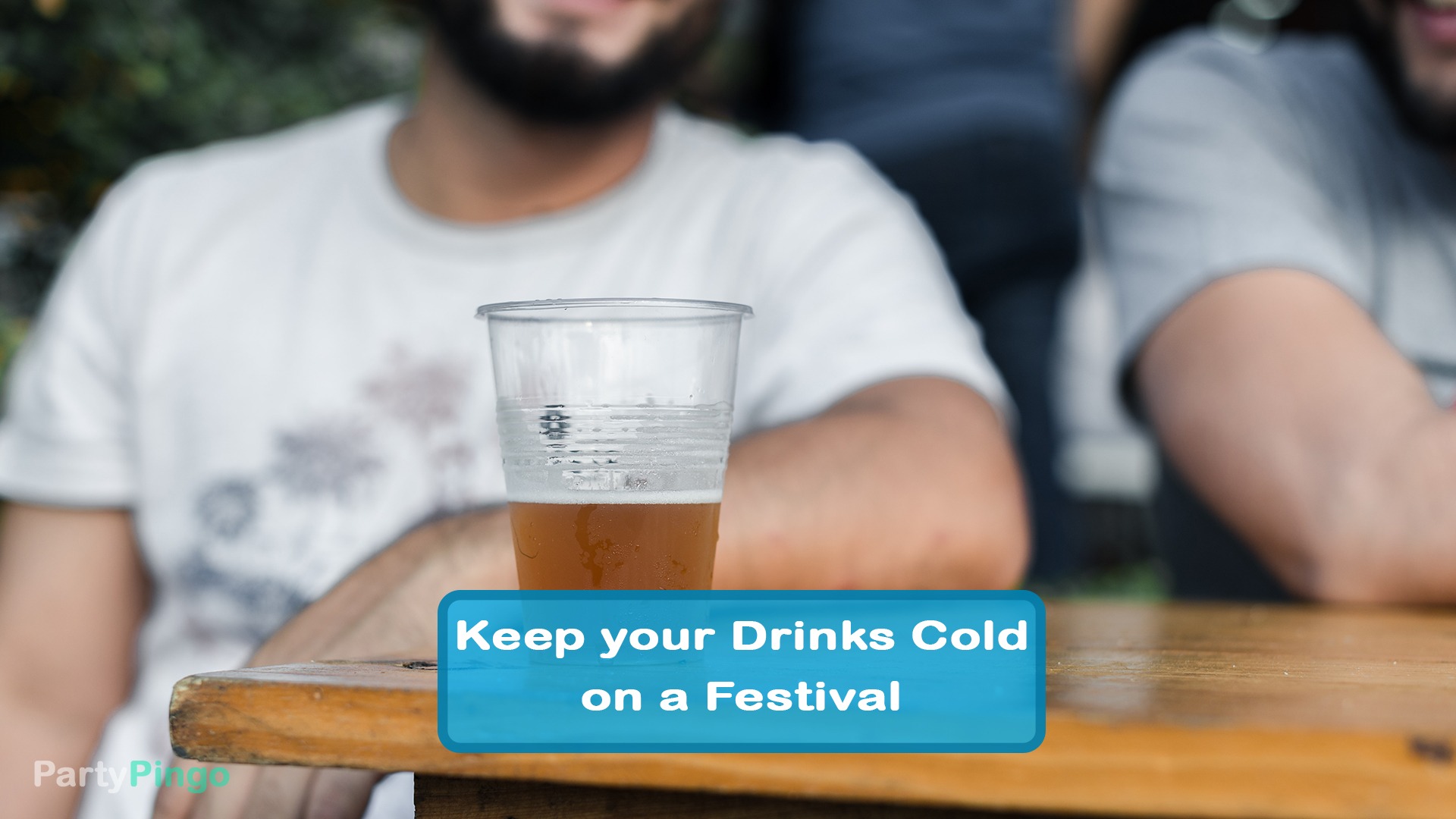 How to keep your Drinks Cold on a Festival
When you are going to a festival, there are many things that you should have control over before you leave. This can include power for the mobile, proper clothing for the weather, food storage and drinks and not least the tent.
Let's focus on possibly the most important thing at the festival, which is your drinks!
Beer, cider, soda and various bottles should preferably be kept cold over a festival. But it can be quite difficult when the refrigerator bag and freezer items have given up after the first day or two. But luckily for you, there are several ways you can cool your beverages, and we will cover them here.
Dig a hole in the ground
Here you will also need a box of flamingo or a plastic container as seen above. Make your own underground fridge just by digging a hole in the ground where you put the container. The container works perfectly as a refrigerator as there is a lot of air between its otherwise thick surfaces. This keeps the cold and ensures that the heat isn't let in.
The Simpel version just requires a shovel, a flamingo box and a couple of strong arms to dig a sizable hole.
Use Dry ice to cold them down
You know it well. Dry ice is what looks extremely cool when you walk into the disco and have bought a tub of delicious drink for the evening. But besides the fact that dry ice looks glossy and makes you look like you're cooking your Breezers, dry ice will cool your gracious beers to perfection.
Dry ice should preferably be stored in a box, which is typically how you receive them when you buy them. This box is made of flamingo, and this is because flamingo is the material that can withstand the fierce cool effect of dry ice.
Wet paper towel around your beer trick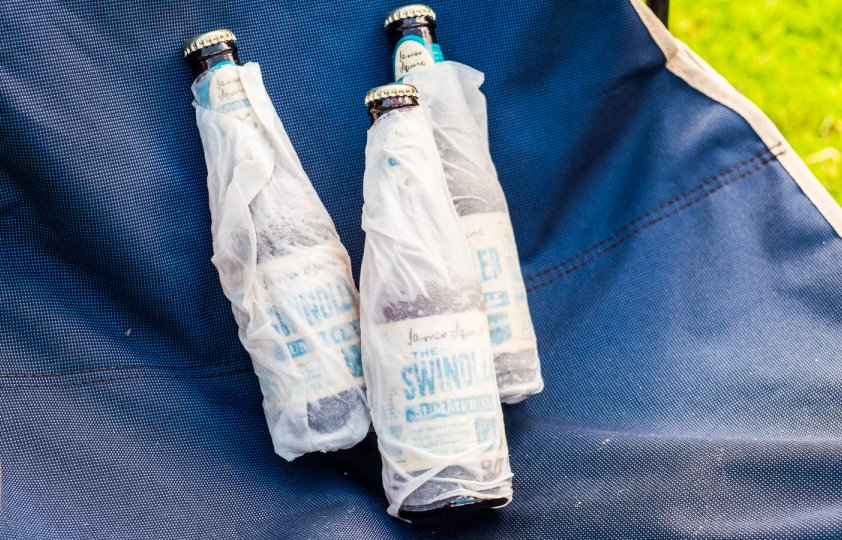 It's as simple as the others. Take a sheet, some big football socks or something completely third (preferably some cotton), wet it and wrap your alcohol in it. Then leave it in the shade and you will get some delicious cold drinks.
This is because your alcohol will not be affected by the heat (if it is a good summer day) and thus only affected by the wind. The wind and wet matter will automatically produce a lower temperature which you can advantageously utilize.
Small pool with Beers
In fact, this is just about having a small bathtub and filling it with water. Don't bathe in it, though it may seem tempting now, but just throw your drinks in it. Get your own PALM TREE OASIS PARTY COOLER here!
Here you will also be able to keep your beers cool, but not quite as cool as the other methods. At least not if the sun is bright and the basin is out in the sun all day.
Now you should have some tricks up your sleeve for the festival. So when you're with your team, you've set up your base and are ready for the festivities, you can now bring some cheap plus points home with these beer cooling tricks.