So many Calories are in your Favorite Drinks
Are there calories in drinks?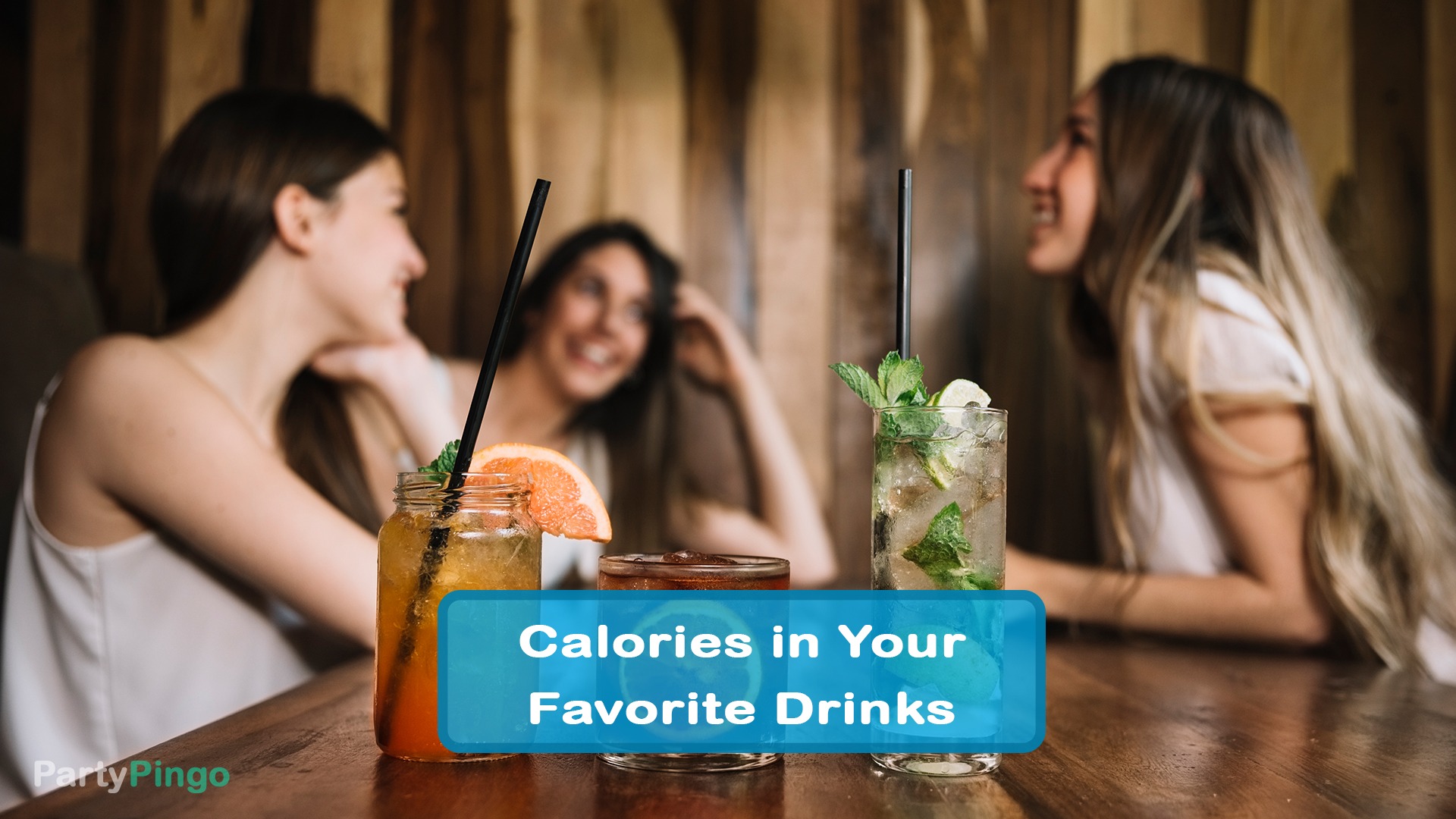 So many Calories are in your Favorite Drinks
Are there calories in drinks? Yes, it is no secret that alcohol contains some calories. It's also no secret that if you want to start a slightly healthier lifestyle, you have to check up on alcohol. However, how many calories alcoholic drinks contain is a big difference.
See the Drinks:
Below you will find a list of the calorie content of popular beverages, so you can control how many calories you pour into the lie of the weekend.
Beer 4,4% alcohol, 11 oz (A can of beer) about 125 cal.
Red wine, 3.3 oz (100 ml) about 75 cal.
White wine, 3.3 oz (100 ml) about 80 cal.
Rosé wine, 3.3 oz (100 ml) about 73 cal.
Gin, 2 cl, 52 cal.
Whisky, 2 cl, 50 cal.
Rum, 2 cl, 55 cal.
Vodka 2 cl, 46 cal.
Cider, 3.3 oz (100 ml) about 49 cal.
In soda, there are about 40 calories per day. 100 ml (in tonic water about 37 cal. And in Red Bull about 45 cal.). A drink with 2 cl. alcohol and 200 ml of soda thus contain between 126 – 135 cal.
There are no calories in light soda, so it may be a good idea to choose light if you would like to save on the calories and do not have an artificial sweetener problem. If you want a healthier lifestyle, this is your go-to drink.
Popular drinks
The slightly more advanced drinks contain more calories, so a good trick is to think simple when ordering. But remember to enjoy a good, delicious cocktail once in a while – balance is a big part of your new healthy lifestyle.
Irish Coffee (Whisky, Coffee, Brown sugar, Whipped cream) about 226 cal.
Strawberry daiquiri (Rum, Frozen strawberries, Roses lime, Strawberry syrup) about 145 cal.
White russian (Vodka, Kahlúa, Whole milk) about 297 cal.
Mojito (Rum, Lime, Mint, Cane Sugar, Mineral water) about 212 cal.
Margarit (Tequila, Cointreau, Lime juice) about 225 cal.
What you need to fire it off and drink, and you really want to stick to your healthy lifestyle, it doesn't really matter when it comes to just one item. But if you need a little shit, you can quickly consume over 1000 calories in a few hours. Because, as you have just seen, there are just a lot of calories in drinks. Therefore, it is worth thinking about it with the balance. Drink a few of your favorite drinks that may have slightly more calories and supplement with drinks with slightly fewer calories.
Drinks for Single Girls on Valentines Day
See your Special someone in this Valentine Drink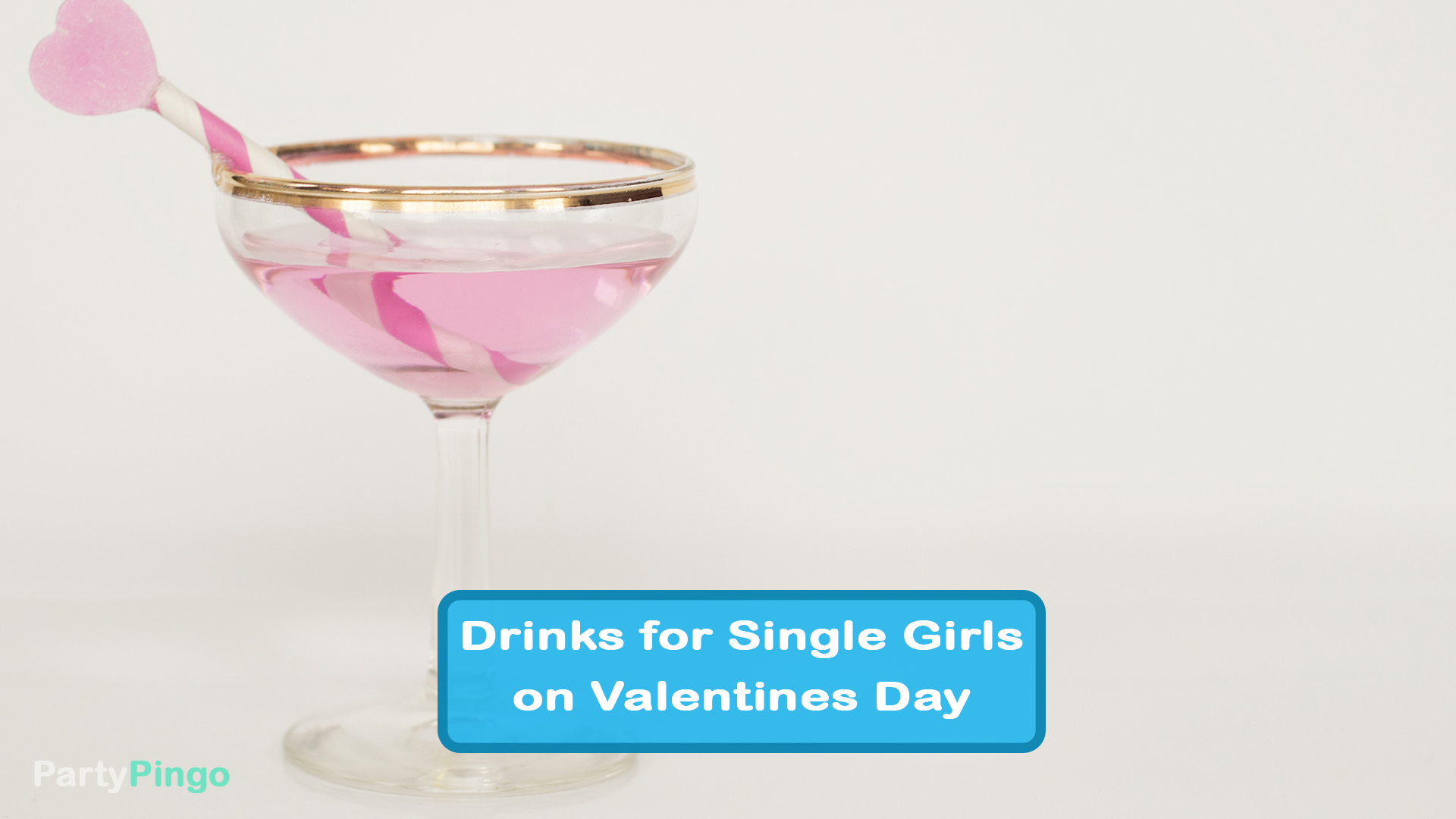 Drinks for Single Girls on Valentines Day
Valentines Day is celebrated by infatuated couples who pay tribute to their love for each other. But women without a boyfriend need not despair on the day of love. A new Finnish tradition says that all single girls will be able to see a mirror image of the man they will once marry in their Valentine's drink at midnight.
Although Valentines Day dates back to the Middle Ages, it is only in recent years that the Danes have seriously jumped on the love wave. Every year on February 14, couples in love celebrate the love of each other with romantic dinner, long-stemmed roses, heart-shaped chocolates and other sweet and red. But the fact is that in a lot of women in the world are living alone, and for them the 'hype' around Valentines Day can be a true nightmare.
In Finland, the single girls have taken action and chosen to create their own tradition on Valentines Day. Here it has become customary that girlfriends without boyfriends celebrate love day with the 'national drink' Koskenkorva – the traditional, Finnish vodka, which is also just launched on the US market. According to tradition, the single girls at midnight will see a clear mirror image of their carving in their vodka drink.
Valentine Drinks for Cool Single Ladies:
Amour Rose
4 cl Koskenkorva Vodka
4 cl Passoa
1 cl Lemon juice
2 cl Cointreau
How to make:
Shake everything together in a cocktail shaker
Add it to a cold Martini glass (no ice)
FACT: Koskenkorva vodka is available in the varieties 'Pure', 'Nordic Berries', 'Green Apple', 'Vanilla', 'Blueberry' and 'Salmiakki'. Common to all flavors is that they are made on pure vodka and distilled at least 250 times. The bottles are available in 70 cl. with an alcohol volume of between 32-40%.
Pink Lady
4 cl Koskenkorva Green Apple Vodka
Sprite
Grenadine
How to make:
Shake Vodka and Grenadine together
Add Ice in a glass
Add the shaking Vodka and Grenadine
Top off with Sprite
If your feeling frisky, add a bit of lime