Not a fan of beer? Here are 5 ways you can spice it up
Learn to love the golden drink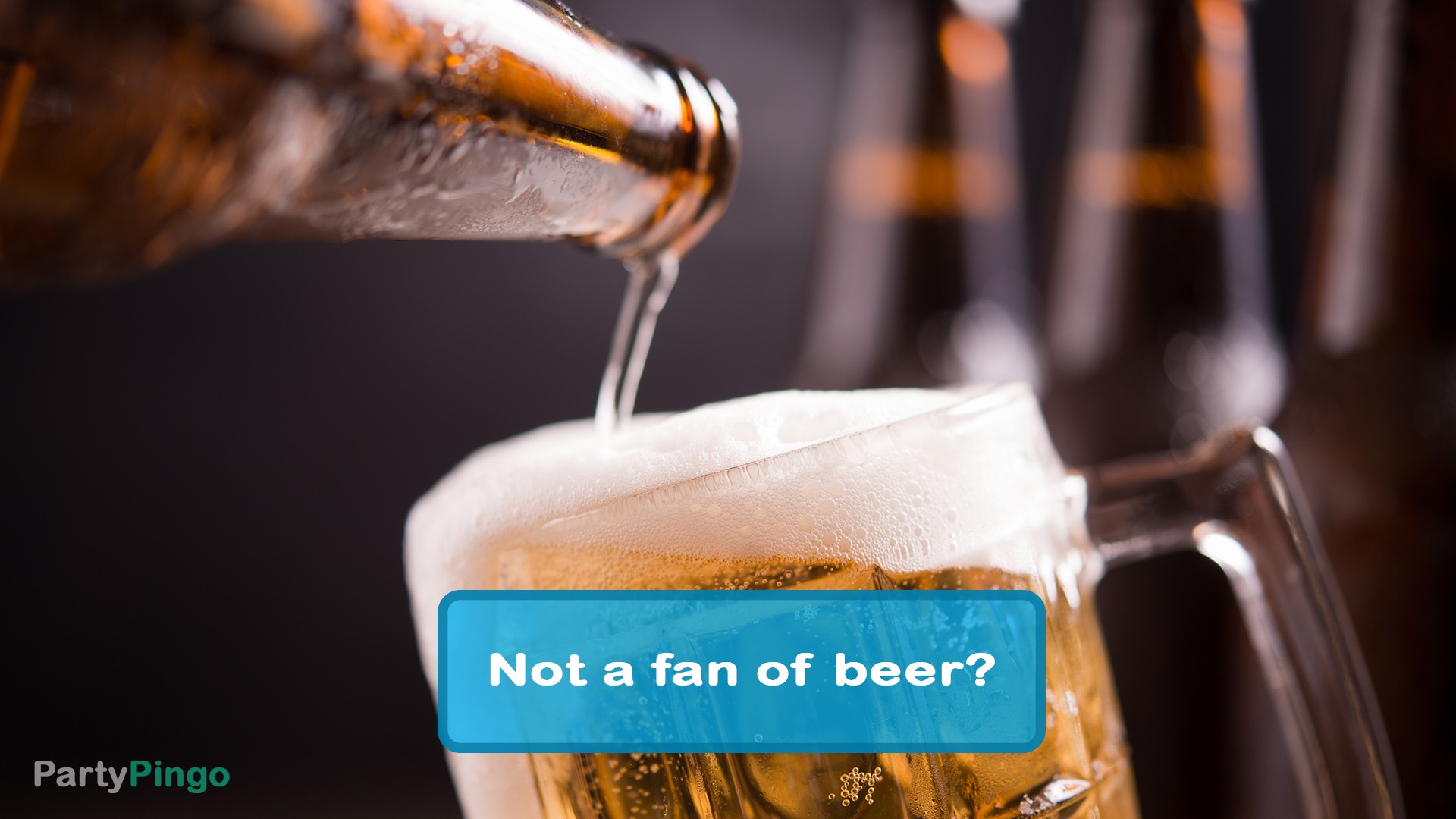 Not a fan of beer? Here are 5 ways you can spice it up
Learn to love the golden drink!
Are you one of those who doesn't exactly enjoy a cold bower in the sun in the summer? You may not be completely in the mood for the golden drink, which is otherwise a pretty budget-friendly cousin over the summer (when you also just need new summer sneaks).
Then it is fortunate that there are actually several ways in which you can spice up your beer so that it does not taste quite beer-like and thus makes it easier for you to drink and maybe even enjoy.
At PartyPingo we have collected five beer drinks that can spice up your summer beer, and might get you to fall in love with beer.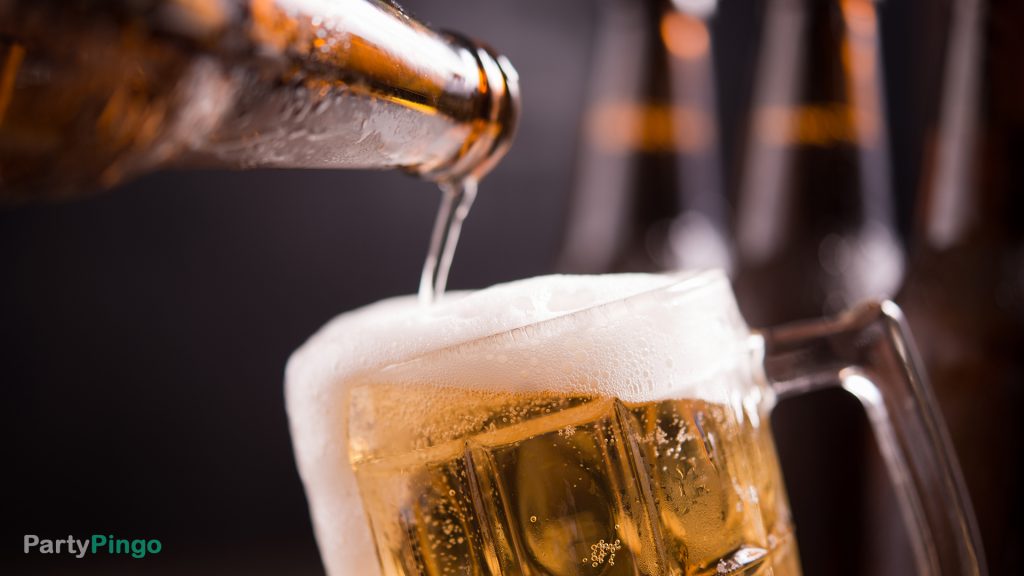 5. Beer with Lemonade
When you mix beer with fresh citrus lemonade, you almost have the taste of sun and summer right there. Choose a fairly ordinary pilsner, mix half / half with a fresh citrus lemonade, add ice cubes and a slice of lemon and voila – a delicious beer drink for the summer. You can choose whether you want the citrus lemonade to be with or without a shower.
4. Beer with Ginger and Mint
If you love ginger, then this beer drink is definitely for you. For you mix 50 percent ginger lemonade (or ginger beer if you like the shower) with 50 percent pilsner, and then you have a delicious beer drink with the taste of ginger. To top it off, you put mint in the drink, which gives a refreshing aftertaste. Also remember a lot of ice cubes!
3. Beer with sprite
It may not immediately sound like two things to mix, but don't look the dog on your hair. You just mix a light pilsner with Sprite about 50/50, and then you have a delicious beer drink. Beer with Sprite is really refreshing, and the taste of Sprite makes it a perfect refresher for the summer's warm evenings.
2. Wheat Beer
It may be that it's just the taste of the ordinary pilsner you aren't quite a fan of. Fortunately, there are many other types of beer, and wheat beer is one of them. It is a lighter beer that contains more wheat, and it often has an aftertaste of either banana or shelf flower – perfect for summer.
1. Beer with Grapefruit Lemonade
Already by the name it sounds much more refreshing, and so is it. A Shandy is 60 percent grapefruit lemonade and 40 percent beer, but there is also only 2.3 percent alcohol in it. You can both make a Shandy yourself, but they can also be bought in stores.
How to Host the Best Party
Best Party Ever!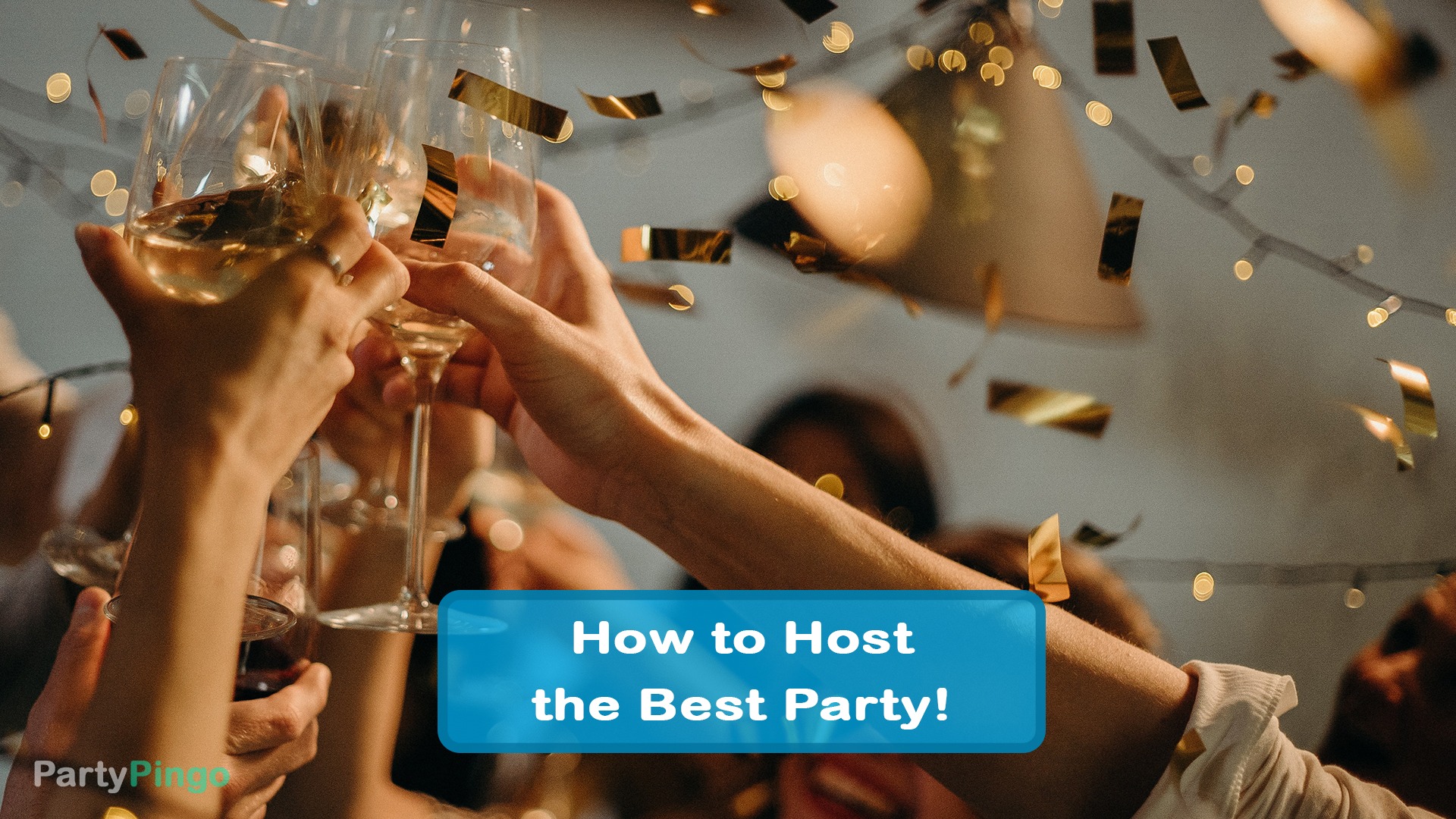 How to Host the Best Party
Whether you are hosting a Wedding, Birthday, Small get-together or a theme party, there are many things to decide before the guests arrive.
We come with some good advice that keeps the people talking good about your party, rather than talking bad about it.
The Party
When you have to have a party, there are many things to do. Where do you want to hold the party – in private or in a rented room? Of course, it also depends on whether you plan to invite 10, 30 or 100 guests and whether your party is a 3-course dinner and white tablecloths, or whether it's a dance party with drinks all night. Once you have mastered such details, you can start arranging your party.
If you want to have a memorable party – and who doesn't? – you need to create a little wow factor. There are many ways to do it. You can either hold a themed party, hold your party at a castle or estate or arrange accommodation for your guests after the party. It is especially a good idea if you are having a big party, where many come from far away. If they do not have the opportunity to spend the night, they are limited by having the car with them.
Get ready for the Party
An important thing for most people to have a good party is to find the right outfit and generally look good all evening. Compared to your outfit, it's smart to start in (really) good time so you don't end up with a patch solution you're not happy with. Have an idea of ​​what you want so you can look a little more focused. If you know in advance whether you are looking for a cool blazer, a dress with spaghetti straps or a pantsuit, you can browse through both the internet and stores faster. If you have a theme party, the clothes are of course another matter – but pretty much the same applies.
In addition, you must of course have good makeup, hair and accessories. For makeup and hair, which can take a long time to fix, it is a good idea to try it before it goes loose. It is really unfortunate to stand an hour before the guests come and be dissatisfied with their look, because it did not turn out exactly as you expected. Compared to accessories, of course, you need to find your most beautiful jewelry – but they also have to match the outfit. In addition, a small tip is to invest in a handsome watch so that you can keep an eye on the clock and thus keep the schedule.
Tips & Tricks for the Practical
When you have a party, no matter how big it is, there are always some practical things to keep track of. That's why we come here with a few tips and tricks on how to get through easily. If you are having a party where you expect to receive gifts, it may be a good idea to get someone to help you write down what gifts you will receive from whom.
Another thing that is recommended is to get help with all the practicalities both during the party and after the party. For example, it is great to have some standing in front of the food and to serve and clean. If you have to do it yourself, you end up being absent half the party, and that is not the intention. Do you know some young people who would like to make some easy money, you can ask them and otherwise you can of course get professional help.